Canon Pixma MG4150

Canon's black-box all-in-ones all produce excellent prints and even this fairly lowly model offers separate ink cartridges, Wi-Fi and SD, MemoryStick and USB/PictBridge connections. There's no touchscreen, but a well-designed control panel and the little flip-up LCD display work well together. There's just a single, 100-sheet paper tray.
Print speeds are generally very good, at up to 8.1ppm, though duplex is hampered by ink drying times. Print quality is very good, with some of the best photos in the group. Page costs of 3.1p and 6.7p are mid-range and overall this is a good, budget machine.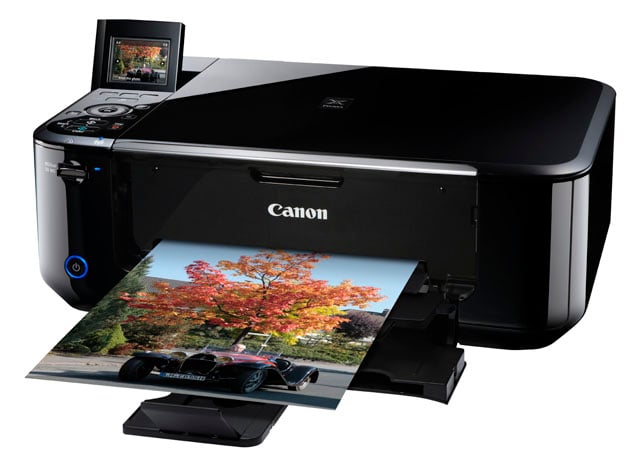 Reg Rating 80%
Price £79
More info Canon
Canon Pixma MG8250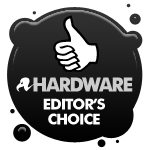 This is the top of Canon's range of photo all-in-ones and hence has all the extras. As well as the company's neat 'touch lid' to its scanner, it has a transparency and negative adapter built in and offers direct print to coated CDs and DVDs. Both cassette and rear paper tray are provided, each of which can take 150-sheets.
A maximum speed of 9.7ppm gives it top speed in this group, though duplex print is still slow, at 3.5spm. Photo output is superb, with black and white prints helped by both photo black and grey inks. Page costs, at 3.0p and 8.8p, are high, though not the highest.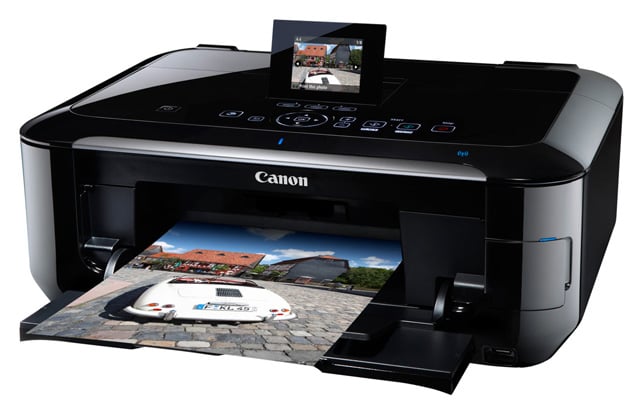 Reg Rating 90%
Price £499
More info Canon
COMMENTS
differences
The differences are explained right at the start of the article. A photo printer generally has more than 4 inks, some offer CD/DVD printing and some have negative/slide scanners.
The truth of all this though is that printing photos at home is a waste of time and money. Online photo printing services can have the pictures out to you next day and they'll be better quality and cheaper than you can possibly achieve at home.
When my current printer dies or the ink becomes hard to find I'll be getting myself a laser, probably black and white, and all my photo printing will be done online.
Would have liked to have seen some 'normal' inkjet all-in-ones as a comparison
Apart from the fancy pop-up LCD displays (are they needed when you've probably previewed the pic on a phone/camera/tablet/desktop already?), what's the difference between an colour inkjet photo printer and a "normal" colour inkjet printer?
It might have been nice to incude a few "non-photo" colour inkjets in the review, load them up with photo paper and see what sort of job they do. With the price of photo paper and inkjet cartridges already very high, I've got to question spending anything more than 100 quid on any sort of inkjet printer.
Me? I've got an HP colour all-in-one inkjet printer, but no somewhat pointless colour pop-up LCD on it. Price? 25 quid directly from hp.com - throw in some photo paper and it does a good enough job at printing photos. No printer here costs under 80 quid, the difference of which could go on buying a reasonable number of cartridges and photo paper.
Re: When is £300>£499?
If you're price conscious (as you should be), then you'd be crazy to compare prices of the printers themselves and not spend at least twice the time comparing the cost of the ink. If you actually use a printer, the cost of the ink will swamp out the price of the printer itself several times over.
Printing your own is only way
Being a photographer who likes to post process a lot I sometimes have weird crops etc. I like to control how these are printed and how accurate they are in colour saturation and hue etc. Most print services don't offer much more than size and borderless or matt or glossy.
Re: Printing on glass
Some local options here:
http://www.acrylic-glass-photo.co.uk/en/acrylic-glass-photo/241000.xhtml
http://uk.whitewall.com/products/LumasecLight
http://www.pixum.co.uk/poster-canvas/gallery-print.html
http://www.posterjack.co.uk/