Sony NSZ-GS7 Google TV internet player review
Second sight
Killer apps?
Set up proves surprisingly painless, with the box stepping the user through the entire process. The NSZ-GS7 is intended to sit betwixt a set top box – be it a Freeview PVR or subscription service – using the HDMI loopthrough. When powered down, the connected HDMI source just routes straight through to the TV. Turned on, Google TV can be called up, from the Home button, as an overlay. It's a nifty way to add Internet Smarts to older TVs and dumber devices.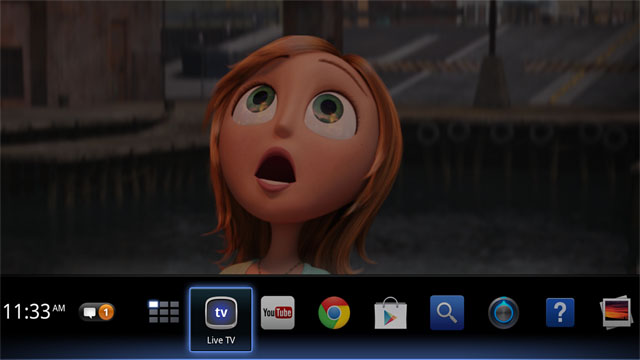 Home screen overlay
The NSZ-GS7's resident USB media player is fast and efficient, offering wide support for codecs and file containers. MKV, FLAC, AVI, WMA, WMV, AAC and WAV are all welcomed, while MP3s playback with album art. For network playback from NAS or PC you'll need to grab an app from the Play store - free download aVia works well enough.
Unfortunately, it's as a software platform that Google TV hits the speed bumps. Currently, there's just not enough available to really warrant serious investment. Sure the YouTube implementation is probably the best there is – fast and graphical, with flowing thumbnails to browse. The IMDB app is also fine, working beautifully on the big screen and delivering very high-quality video trailers. Beyond that though and you'll struggle to find compelling applications.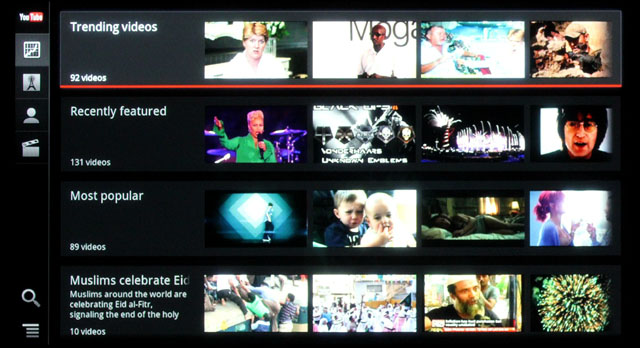 YouTube on Google TV
There are Google TV optimised Redux (TV) and Qello (music) video subscription services, plus legacy apps from the platform's first outing, including CNNMoney, CNBC, Wall Street Journal. Netflix looks just like it does everywhere else, while those running a PLEX media server might want to pay for a Google TV front window. For a product which comes with so much expectation, it borders on boring.
Perhaps mortally in the UK, there are no dedicated catch-up apps. Google confirms that a dedicated iPlayer is in development, but in the meantime you'll have to use the regular web iPlayer. Ditto other TV channel services. It quickly becomes apparent that Google TV relies a little too heavily on its web browser to fill the content vacuum.

Chrome here functions just like any PC-iteration, offering full-fat access to all websites. The difference is that you can have a live TV PIP window running on the screen simultaneously.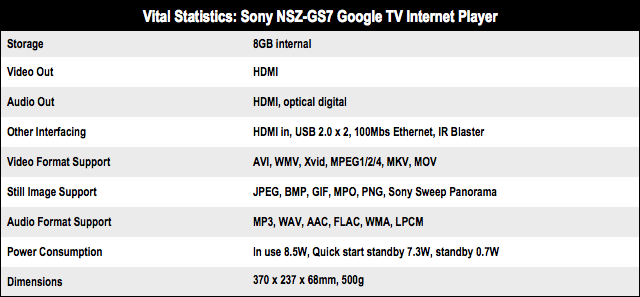 Sponsored: Minds Mastering Machines - Call for papers now open