Samsung Galaxy Beam Android projector phone review
Putting on a display
Presentation package
Samsung claims that at a 2m distance the image is the visual equivalent of a 50in telly, which I'd say is a fair enough description. However 15 lumens isn't the sort of brightness to melt tarmac, so to get the best out of it at that sort of distance you'll need to be in a pretty dark room. In brighter conditions, you'll need to stand closer to the screen to be able to see much.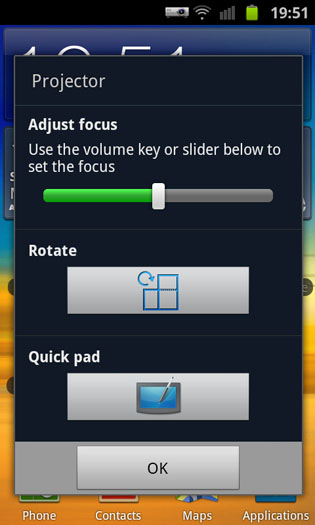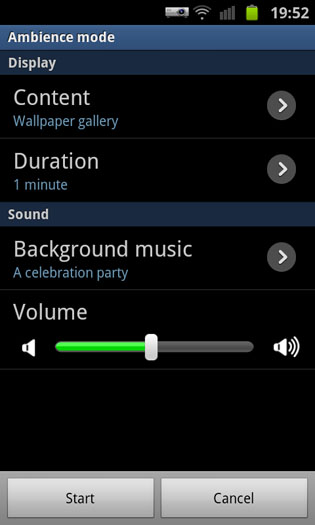 Projector controls and ambience options
Amongst other stuff I beamed the Reg website and Pixar's Up onto a beige wall in a room with the blinds drawn and from a distance of about 2m everything looked pretty good. I also beamed a Google map onto the wall of a pub and drew directions on it freehand to the nearest curry emporium, much to the amusement of my friends.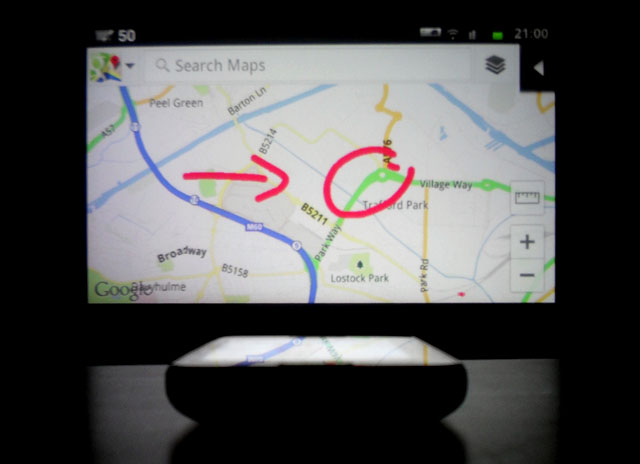 Curry favour?
The projector app is clever enough to always show videos in landscape but you can manually change the layout if required. The speaker is loud and composed so your audience can hear as well as see what is going on and the bundled earphones are conspicuous by their quality.
Launch the Visual Presenter feature and both the rear-facing camera and the projector run simultaneously turning the Beam into a handheld overhead projector. Like video projection this automatically displays in landscape which is more convenient when trying to write on the display using the Quick Pad. To get the best out of the Visual Presenter some sort of mount is advisable but you can get away with using it freehand.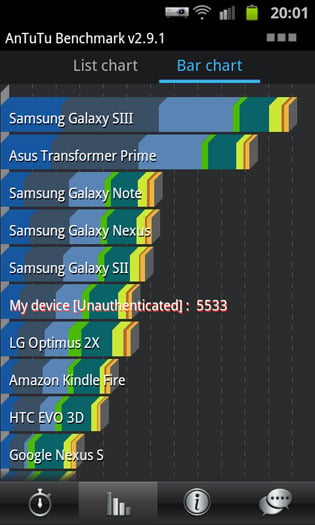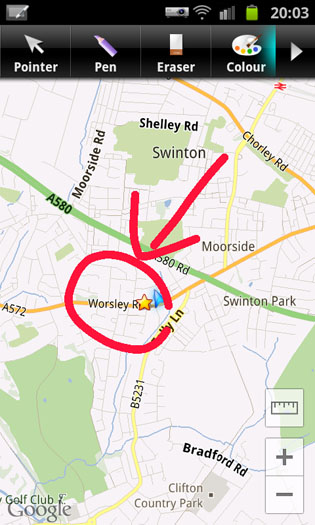 AnTuTu scores and Quick Pad doodles on screen and projections
To cope with the not inconsiderable power demand of the projector Samsung bundles the Beam with two 2,000mAh batteries, one of which can recharged in the supplied stand. The stand doesn't charge the phone, though which seems a bit of a missed opportunity.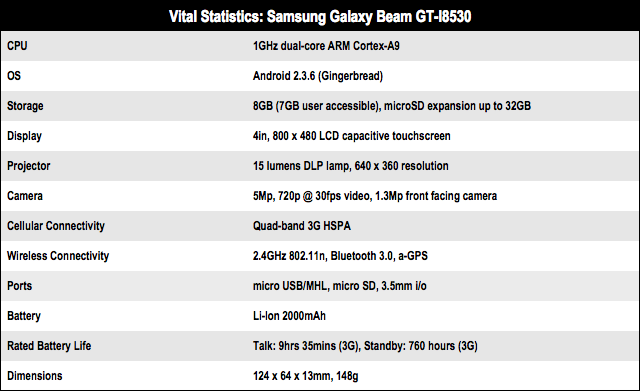 Sponsored: Minds Mastering Machines - Call for papers now open