Nikon snaps first Android-based camera crown
All it needs now is a phone
Nikon today unveiled its first Android-based point-and-shoot camera, the Coolpix S800C.
The smart snapper runs Android 2.3 Gingerbread and connects through Wi-Fi to provide full support for Google Play apps, easy image upload to social networking sites and GPS tagging functionality to boot.
With a plethora of photo-related apps available, users can literally touch-up their captured moments from the camera's 3.5in, 819k-dot touchscreen.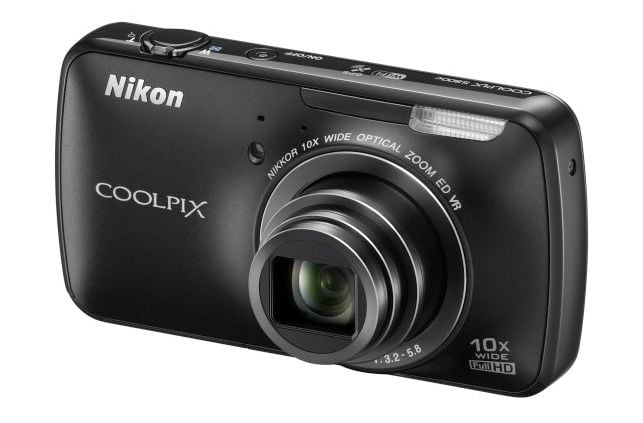 In terms of snap specs, the S800c features a 16Mp CMOS sensor with backside illumination to better handle low-light conditions. The 10x optical 4.5-45mm lens (25-250mm, 35mm equivalent) should satisfy for most environments too. Video capture at 1080p is also on-board.
While the S800c won't support phone-calls, the distinguishable gap between mobiles and cameras continues to shrink. Indeed, Nokia's Pureview 808 handset features some top notch camera tech and we've already seen Samsung flirt with cameras controlled remotely from Android phones and tablets.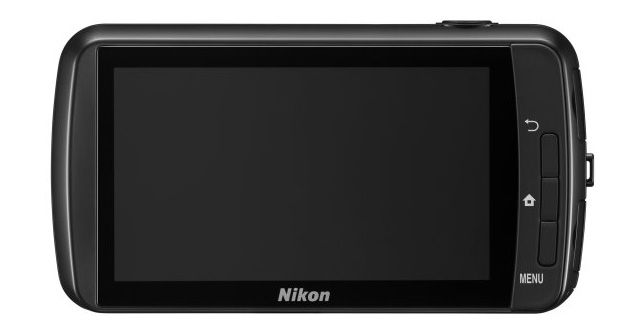 Polaroid took to CES 2012 to unveil its own Android-based PMP in the body of a point-and-shoot camera, although we're still unsure of exactly when it'll hit the market.
So it would appear that Nikon takes the crown as first to market a standalone Android camera in the UK with the Coolpix S800c, available from 27 September for £380. ®
COMMENTS
Re: Just what we needed!
you see comments like this all over the place when it comes to android, but the fact of the matter is, if you have malware on your android device, you're a complete idiot and don't deserve to own a smartphone, let alone be on the internet. These same people probably sign up to text message scams to get a ringtone for £4 and then get raped by the proceeding stream of text spam costing an arm and a leg.
The other fact of the matter is, people seem to trust Apple with their babies, and so when an app comes into their beloved walled garden which does have malware, it's far more damaging.
Won't anyone think of the Police ?
How can they harass photographers and bully them into deleting their pictures if they are automagically uploaded to the cloud ?
Re: Android 2.3?
@+++ath0
The purpose of Android on this device is to make the uploading of photos easier, by using common apps rather than some limited solution as offered on previous WiFi-enabled cameras. It is not clear from the article that you would use 3rd party apps to actually take pictures- I would imagine that the Nikon interface would be better than trying to use 3rd party apps to actually control the camera. Most Android devices have no optical zoom, for example, or optical image stabilisation hardware.
The advantages of Android 4.0 over older versions you list is, I'm sure, correct, but Nikon compacts already have continuous autofocus, face detection, image stabilisation etc, like almost every other compact camera out there.
Re: Android 2.3?
considering the type of device that the OS is being installed on, I don't understand what the problem here. Unlike the phone that will have many uses, this device have a single use, and the app running on it are designed to support that one feature. I honestly doubt that developers are going to try to target a camera as well. Nor do I expect the user to notice that it doesn't support Angry Bird.
Any way, the other day I came across an ATM that was stuck and was showing the desktop of the OS it is running. The wallpaper of that OS had the OS/2 Warp logo on it.
Unlike your phone and tablet, specialised devices can -and do- make use of an obsolete/old OS without any issues.
FFS, Nikon
It's rectangular with round corners when looked at from the back.
Cue sueball.