Darksiders II
Cower, brief mortals
Fingering skills
This level of visual detail is matched by the depth of lore that complements the narrative. This Sistine Chapel of a story line never tries to appeal to the lowest common denominator. Yes, there's some plot holes but I was having too much fun to moan.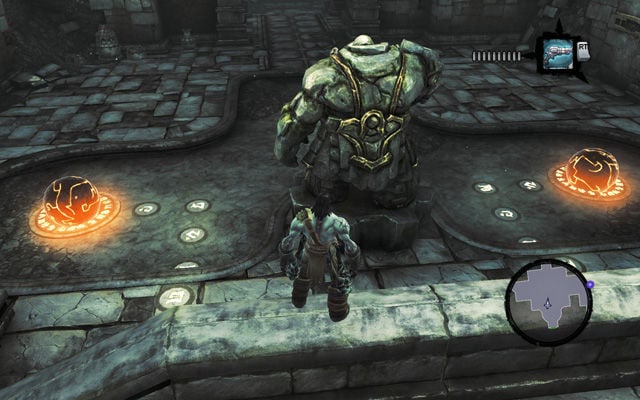 Death wasn't far behind
I learn more about Death as a character and the ancient lore of the world around me by taking the time to interact with the games countless inhabitants and taking part in their numerous side quests.
I earn skill points as I level up to spend in an abilities tree, which is split between Harbinger and Necromancer. I, of course, choose to put my points into Necomancer, which allowed me to summon ghouls who jump out of coffins and start kicking ass.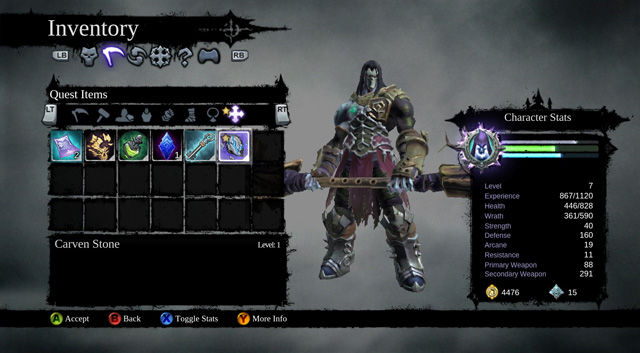 Bag it up
An intrinsic part of every RPG is that as you gain XP and your character develops, yet with only two skill trees, I felt I was unlikely to get a very unique character. That said, this may will only be a problem when it comes to Darksiders II's replayability. If I make a mistake in one of the two skills trees, I can always purchase a re-spec for a 1000 gold to investigate different special abilities.
What's Mort without his well worn scythe? While some may duel wielding two – which is just greedy – you'll find plenty of other secondary weaponry to equip with, including hammers and swords. I was a great fan of taking out those flying stinging pissants with my brother Strife's pistol and it also helped out in some quests and puzzle solving. I loved shooting bombs with that gun.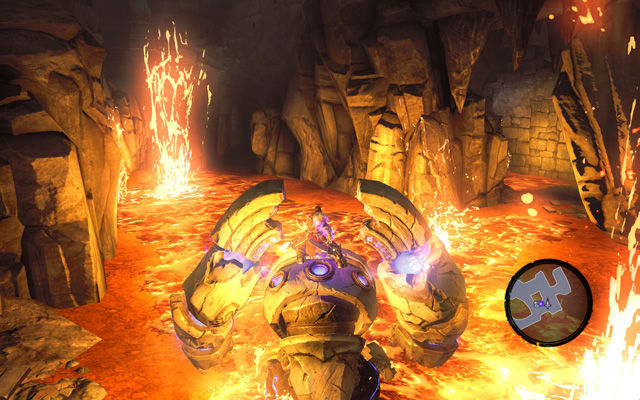 Burn the big one
Training in combat skills are purchased from the old maker Thane at The Forge and I could always fight him to check out my new special moves. The makers look like ridiculously oversized dwarves – a disappointingly unoriginal idea but, I have to admit, visually stunning. They give me my first set of quests to get The Forge up and running, which seems far too much like household chores for this girl.
Sponsored: Minds Mastering Machines - Call for papers now open