Work for the military? Don't be evil, says ethicist
Engineers should 'Just Say No' to working on drones, philosopher says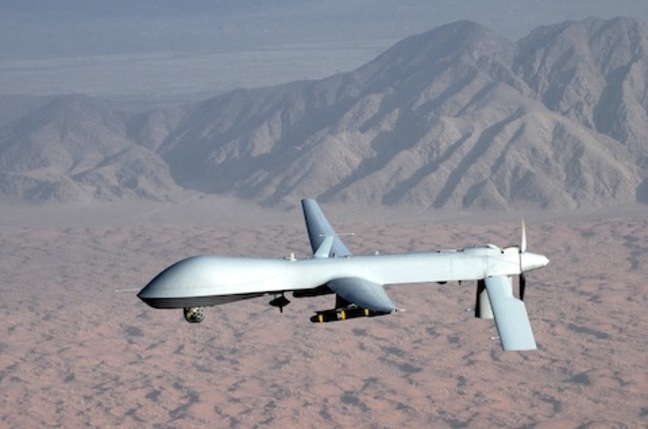 Engineers should refuse to work on killer robots, says Australian ethicist Dr Robert Sparrow.
Sparrow's definition of a killer robot includes the Predator drone, a weapon he finds objectionable because "Military robots are making it easier for governments to start wars, thinking that they won't incur any casualties on their own side."
That means "The ethics of working on military robotics today cannot be entirely divorced from the ethics of the ends to which military robots are used," he writes in IEEE Technology and Society Magazine.
Sparrow thinks engineers "can agree that we would all be better served if robots were being researched, designed and built to confront some of the urgent social and environmental challenges facing humanity today, rather than to kill or wield political power in foreign lands." He therefore hopes that even though there are lots of jobs to be had working on killer bots, engineers will look elsewhere for employment.
Sparrow's not suggesting techies take their stand alone, as he recognises that "Given how much robotics research is funded by the military, engineering students looking for a job or a place to undertake their doctorates may face a choice between working on a military project or not gaining entry into their desired profession at all."
He therefore suggests the best way to stop the proliferation of killer bots "... is best addressed to the robotics community as a whole, rather than individual engineers."
Sparrow is already part of such an effort, as a founding member of the International Committee for Robot Arms Control. ®
Sponsored: RAID: End of an era?