Internode's Hackett to fly new jet around the world
Agile by name, agile by nature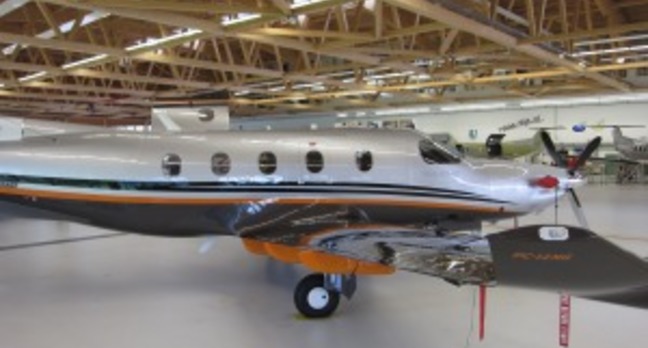 iiNet Board member Simon Hackett has sunk some of the millions he scored by selling ISP Internode into a new plane that he intends to pilot around the planet.
Hackett founded Agile Communications in 1997 and cashed out last year. he has since written a cheque for a Pilatus PC-12 turboprop jet, which an aircraft comparison shopping site suggests is priced at around US$3.3million.
Hackett is fond of Tesla automobiles and is also a renowned aviation enthusiast, hence his intention to fly the six-seat leather-and-mahogany executive-interior-equipped bird home from Pilatus HQ in Stans, Switzerland.
Hackett flagged the start of his mission, departing from Adelaide on the weekend, on his blog.
Along with his flight instructor pilot, Hackett will be taking his new toy home from August 23rd, using a scenic route that will see him pass through Switzerland, Crete, Egypt's Sharm el-Sheikh, Oman's Muscat, a pit stop in India, another in Vietnam and then on to Bali and Broome before reaching sweet home Adelaide.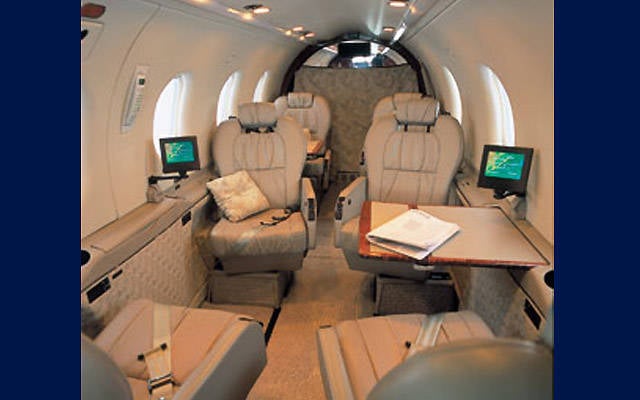 A possible interior treatment for Simon Hackett's new plane
The experience will be video blogged by Hackett who is installing an AV-HD 1080p aviation video camera into the cockpit, which will be interfaced into the aircraft audio system. Hackett said he would "try to capture and record a sense of the experience of flying out of and into a new international airport every day in this amazing aircraft."
The camera gear also has a special feature which eliminates vision of the prop while filming (don't you hate it when that happens.) ®
Sponsored: Are DLP and DTP still an issue?