Curiosity's laser turns Mars rocks to 'glowing plasma'
Watch out Martians, those million-watt jolts were just target practice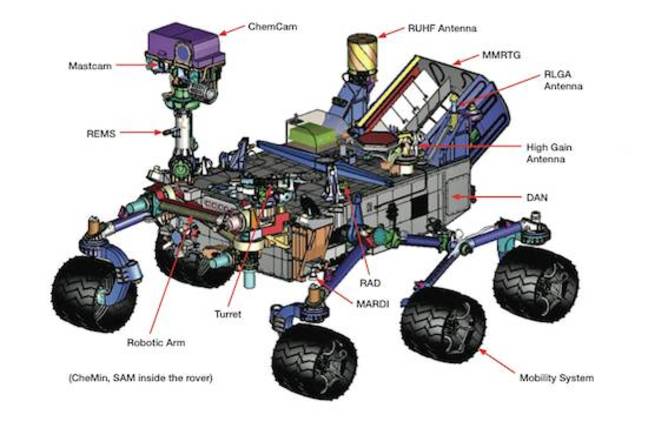 Humanity has unleashed its most awesome high-energy assault on extra-terrestrial geology to date, after the Curiosity rover zapped a martian rock with its Chemistry and Camera instrument (ChemCam) over the weekend.
The unprovoked attack was the first time any off-Earth object has been subjected to investigation by laser and unleased awesome forces on a rock named "Coronation".
Mission control has described the experiment as follows:
"ChemCam hit Coronation with 30 pulses of its laser during a 10-second period. Each pulse delivered more than a million watts of power for about five one-billionths of a second. The energy from the laser excited atoms in the rock into an ionized, glowing plasma. ChemCam also caught the light from that spark with a telescope and analyzed it with three spectrometers for information about what elements are in the target."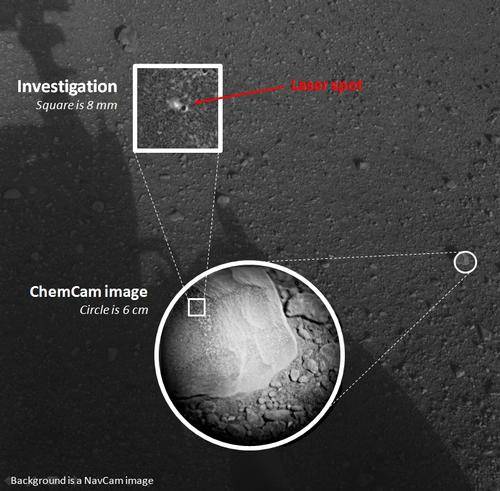 "Coronation", the rock Curiosity zapped with its ChemCam laser
The experiment was not intended to reveal any information on Coronation's composition, with target practice and calibration the aim of the exercise. But NASA and JPL boffins haven't ruled out useful science resulting from the test, writing that "Researchers will check whether the composition changed as the pulses progressed. If it did change, that could indicate dust or other surface material being penetrated to reveal different composition beneath the surface." ®
Image credit NASA/JPL-Caltech/LANL/CNES/IRAP
Sponsored: RAID: End of an era?