Personality test
The fine detail resolved in the X-Pro1's images is remarkable for this class of camera and surpasses that of many DSLRs. Colours are beautifully rendered and low-light and high-ISO performance is impeccable and certainly in line with the best professional DSLRs. The only blemish is that the camera has a tendency to overexpose the highlights but the handy exposure compensation dial takes care of the problem, once you know.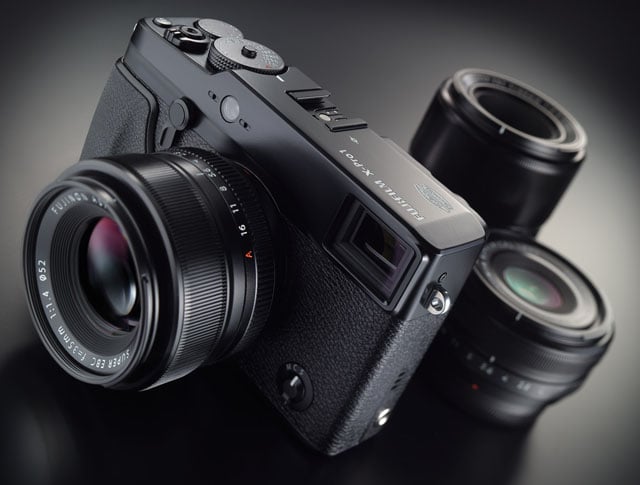 Far from perfect to handle, but exceptional where it counts
I have tested the X-Pro1 with all three of the lenses available at launch and I'm looking forward to the further seven additions Fujifilm has promised for this system by 2013. The prime lenses available now – XF18mm f/2 R; XF 35mm f/1.4 R and XF 60mm f/2.4 Macro – are all fast, solidly built and high-performance prime optics. They also benefit from the X-Mount's reduced flange back distance of 17.7mm, which makes the lens as close as possible to the sensor for even better resolution throughout the frame.
Interchangeable lens compact camera systems are, by definition, not aimed at professional photographers who normally rely on their DSLR systems. Those in need of a take-everywhere camera would also be more inclined to choose a high-end compact. Having said that, the X-Pro1 is the one system, of the many I have tried and reviewed, which I am considering buying for myself. In the time I used the camera I got to love it so much that when I had to return it I felt I wasn't sure I could afford losing it.
Don't get me wrong the X-Pro1 is not at all the flawless, perfect camera that people might expect at its selling price. Nevertheless it is a camera whose faults become integral part of its personality and in a weird way add to the allure of using it.
Verdict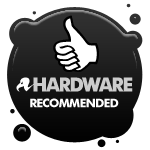 Whether the X-Pro1 is worth the real money needed to buy it you will need to weigh up for yourself. If faster and better autofocus, more silent operation and speedy performance are important to you, save your cash and resist the charm of the X-Pro1's cool retro looks, as you would be seriously disappointed. That said, if visual excellence is what you are really looking for, then I would just say that this is a unique and amazing camera that, in its class, can deliver unbeatable image quality that is worth every penny. ®
Catherine Monfils is a professional photographer specialising in portraiture, lifestyle and fashion.
All sample images are supplied for viewing purposes only. © Catmon Photography 2012.
More Camera Reviews…

Nikon
D4
Pentax
K-01
Hasselblad
H4D-200MS
200Mp camera
Sigma
SD1 Merill
Canon
PowerShot G1 X

Fujifilm X-Pro1 16Mp compact system camera review
Retro rangefinder-style compact system camera with innovative sensor tech that takes some beating.
COMMENTS
While I haven't yet had a chance to try the Fuji lenses, and the Leica lenses are far beyond my reach, financially speaking, you really shouldn't put Olympus lenses in the same basket as the others. I shoot Nikon now, mostly due to my penchant for enjoying pictures of black cats in coal mines (and the occasional band in a dimly lit club, though the mines are usually at least three stops brighter), but oh those Zuiko Digital lenses. The good ones (i.e. not the kit zooms) defecate all over Canon's L offerings, after dumping a substantial, erm, dump, on Nikon's top of the line glass. If the XF lenses are even close to ZD, well then, I reckon the missus might just scalp me in the near future.
Kodak
Fujifim seem capable of making an excellent camera. I know that Kodak didn't try as hard in the 60s, 70s and 80s as Fuji to get into the SLR and professional camera markets, but it's still a shame to see a company like Kodak, which once had one of the most recognisable brands, end up the way it has. Well done Fujifilm.
Why?
"Raw files take close to ten seconds to be fully recorded on the card."
To me that is a disgusting lack of performance in a £1299 camera. Seriously, who at these companies signs shit like that off as being good enough? Where is their pride in what they have made? Things like this, and Fuji aren't the only ones guilty of it, make it seem like modern engineers get 3/4 of the way to the final product then just go attention deficit and say "fuck it, let's move onto something new". I wouldn't have the stones to send out something that was so glaringly lacking in an area for which there is just no excuse for it. It's unprofessional.
Correct in spades...
There simply isn't another UWA lens that you can dream of affording that equals the Oly 7-14mm, and the 50-200mm zoom is like-wise amazing. Even using the 1.4x tele extender, I took pictures with that at the Melbourne Grand Prix this year that were, simply, professional calibre, using only my ancient E-3. Too bad the bodies aren't up to the lenses...but they make it very hard to ditch the E-series and buy a Nikon or Canon...
Do looks really matter? It has a feel quite unlike every other interchangeable lens camera on the market — despite the focussing issues there's something timeless to it. The results are excellent too. I guess the only downside is that the unique sensor array has led to poor third-party software support so far. Lightroom now has some support but the conversion leaves a lot to be desired versus the in-camera JPEG writer. Also the bundled software, SilkyPix, is quite awful from a usability point of view.
Summary: I love mine to pieces, though post-processing options are currently limited.