Sony opens cover on latest e-Reader
Tell the world what you're reading
Sony has updated its Reader e-book gadget, a revised version of last year's model with added 'advertise for publishers for free' social networking functionality to encourage Facebook chums to buy books.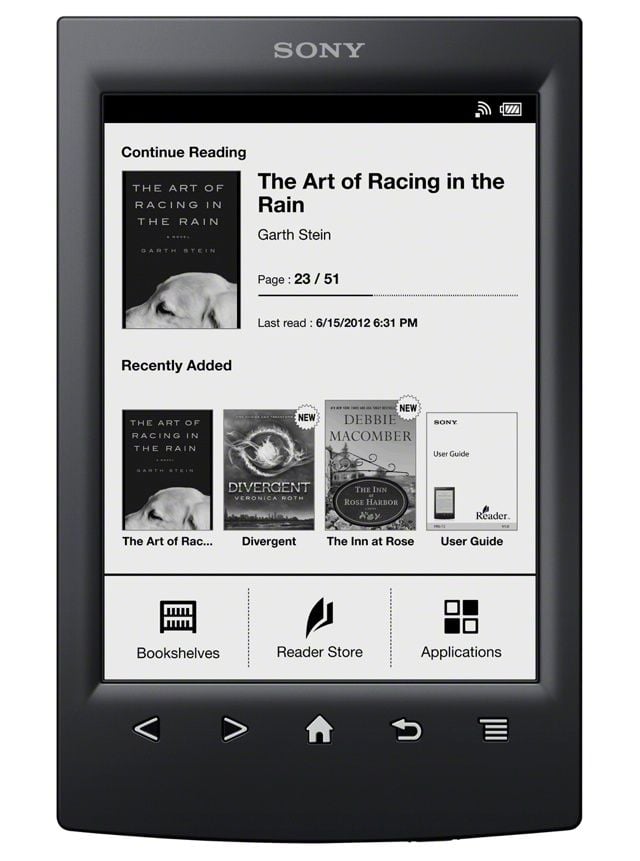 The PRS-T2, follow-up to last year's PRS-T1, continues to sport a 6in, 700 x 800 E Ink display with a touchscreen overlay and anti-glare cover, all in a skinny case and weighing less than 170g. It's 9.4mm thick. Communications comes courtesy of Wi-Fi.
There's 1.3GB of storage for e-books, but you can add Micro SD cards of up to 32GB in capacity if you require more room.
Sony claimed the battery's good for two months' reading on a single charge.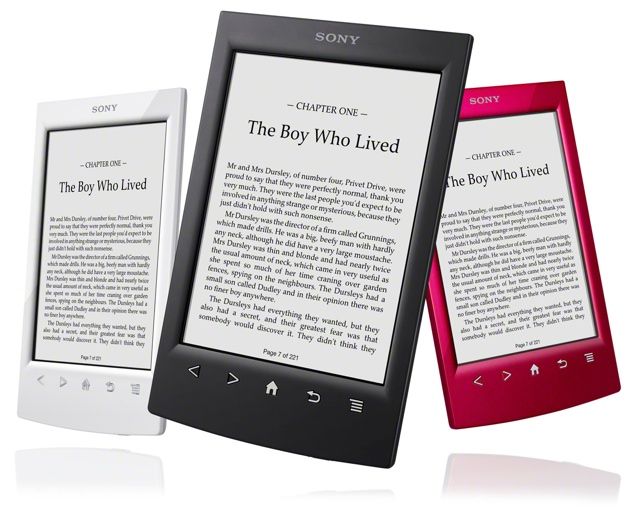 Available today in the States - there's no word yet on UK availability - the PRS-T2 will set you back $130 (£82), which also gets you a gratis copy of the first Harry Potter book.
Sony is also pitching $50 (£32) covers with integrated reading lights. ®
COMMENTS
e-books and airoplanes
I have been using my PRS-505 since it came out around 2007 and have never needed to change it. Everything works and I prefer to use a button rather than a touchscreen anyway.
However, now the Kindle has raised awareness of e-books I keep getting told to turn my book off on planes despite its lack of wifi... The thing is permanently in airplane mode and the processor is less likely to interfere with controls than the few hundred digital watches on board!
For years I have traveled with a small, light library that I could read during the eternal wait for takeoff and landing but now the trolley dollies recognise an e-book and tell me to turn it off - even, as a few weeks ago, when we are sitting on the taxiway, delayed for an hour or more... Exactly when a book is handy!
So I now have to carry a backup dead tree version thanks to Amazon's advertising and a lack of tech savvy in the airline world.
Not really related but I just needed to share :)
Calibre is what I use for this.
Two months battery life is double for what they claimed for the 350 and t1. Are they expecting people to read for half the time every day?
Will be sticking with my 350 till it dies. Don't see any reason to upgrade before that (though if they could download audio books as well as ebooks from library website I might be tempted).
(there's a shocker)
Do I detect sarcasm?
Because it's Android so, iirc, you have to have some buttons.
Also it's quite handy to have page-turning buttons if your fingers are less than sparkling clean, and shunting home/back controls off the screen means more screen space for words.
another vote for Calibre here
I ran the awful Sony software once to get the Adobe DRM thingy authorised so I could use the library service, then never booted it again.
Calibre Just Works. But I don't do collections or any of that sort of thing. I have four or five books on there at any one time and I delete them once I've read them. All my library management - such as it is - is done on my PC.
But I do love my PRS-T1. Well worth the few extra quid over a Kindle, imo.