Nokia hails hacks for New York Lumia WinPho gig
Nokia Woyld
Nokia and Microsoft have begun inviting hacks to a New York event scheduled for Wednesday, 5 September, the same day the Finnish phone giant's annual shindig, Nokia World, kicks of in Helsinki.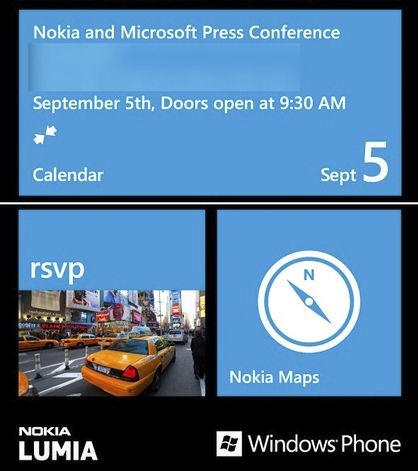 The NYC gig explains why Nokia isn't this year bussing journos to the frozen north as it usually does. Instead, it wants us all to focus on the North American event, which clearly applies to it Lumia line and MS' Windows Phone.
So undoubtedly Windows Phone 8 Lumias, then, a fact hinted at by Nokia CEO Stephen Elop's comment yesterday that the company will out such kit in the "relatively near term". ®
Sponsored: Fast data protection ROI?