First tranche of Windows 8 released via MSDN and TechNet
Just not the most interesting versions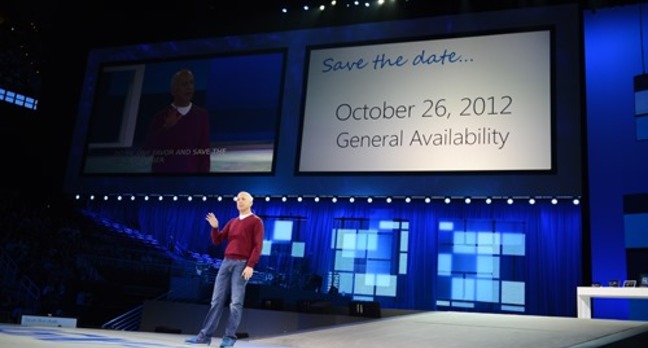 The first version of Windows 8 RTM code is now available those who have a MSDN or TechNet subscription.
Before you all get excited, remember this is the is x86 code for Intel PCs and tablets, not the preloaded Windows RT operating system that's been stirring up such a kerfuffle of late. This is Redmond's baseline, as it were, and what will be on the sytems of those that choose to get on-board with the first available kit.
For developers on MSDN, Wednesday means the final, OEM shipped code can be used as a basis for application development, whether for Microsoft's very under-stocked apps store, or for transitioning enterprise systems. Nothing will change except in the unlikely event of an emergency patch now, and this is pretty much what the first machines to hit the market will look like.
TechNet subscribers can also download the code to kick the tires and test existing applications or processes with the new OS, at least in theory. Windows 8 is going to be a serious test of Microsoft's new hardline approach to TechNet members and piracy and it's going to be interesting to see how hard Redmond cracks the whip on this release.
The version being sent out now is, as you would expect this late in the game, almost the same as the Consumer Preview released in June. El Reg has had the code for a few days now and our full guide to the build will be published shortly.
While we wouldn't want to spoil the surprise, one thing not to miss in this build is the new End User License Agreement (EULA). Microsoft deserves serious kudos for making the EULA a lot more user friendly by changing its first half into a Q&A style format that explains what you can and can't do with the code for the less technically minded. ®
Sponsored: Fast data protection ROI?