Ten apps to install on your Nexus 7 first
Take your media tablet beyond Google
Perfect Viewer

The Nexus 7's 1280 x 800 display makes the tablet a great e-comics viewer. Fans of new and recent releases are well served with the likes of Dark Horse's eponymous app and Comixology's multi-publisher Comics, but if you favour archive and long out-of-print material, Perfect Viewer offers a good reading experience.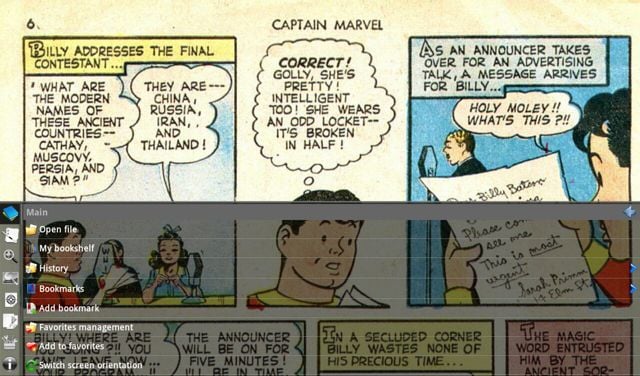 If this app has a flaw, it's its slightly over-complex UI. In addition to an iBooks-style bookshelf there are file views - it has a built-in file manager - and acres of options. On the other hand, it's hugely customisable, the developer clearly feeling it's better to give readers options they can ignore than prevent a few from changing things.
It supports all the common comic archive formats - there's a separate, free plug-in for PDFs - and it's nice that all the features are there for free too. Like it? Make a donation.

Reg Rating 85%
Price Free (donations accepted through Google Play)
Size 3.3MB
Google Play Download
Pocket

The usefulness of a read-it-later app like Pocket has nothing to do with the Nexus 7's lack of 3G - just tether it to your phone - but everything to do with wanting to read something you found on the internet when you're about to board a ten-hour flight or when you spot an interesting web page on your desktop browser and want to file it away to your tablet for later perusal, which you can do with one click of Pocket's Chrome browser button.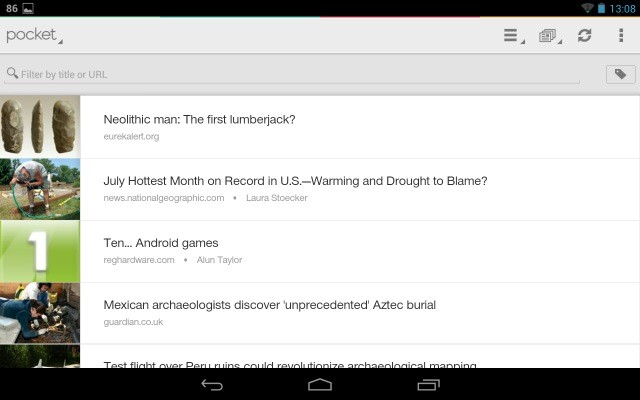 With its clean and simple design, the facility to sync content across different devices and impressive handling of both images and video as well as text I can't really think of the bad word to say about Pocket. And it's free and there are no adverts to besmirch proceedings. It even offers you the option to sign into any subscription accounts you have so you can save content lurking behind paywalls.

Reg Rating 85%
Price Free
Size 2.1MB
Google Play Download
Sponsored: Minds Mastering Machines - Call for papers now open