Lone config file in Mac OS X SIGNALS DEATH OF THE DVD
Apple may or may not ditch optical drives from expensive gear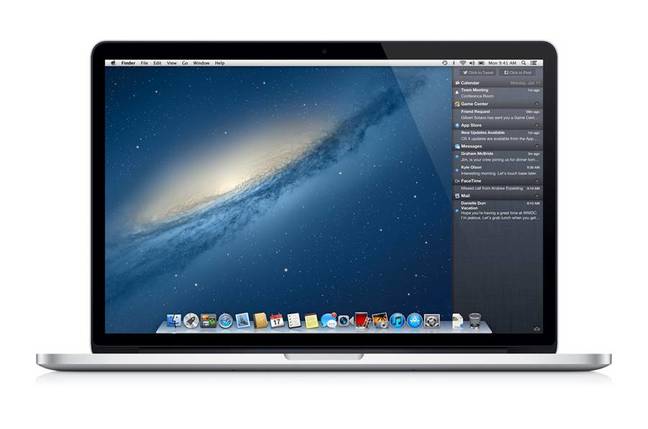 An avid Mac OS X 10.8 rummager reckons Apple may give the boot to optical drives - a suggestion based merely on the contents of a configuration file.
The fanboi found the .plist file in the latest version of OS X, Mountain Lion. The document refers to future iMac and Mac Pro machines and includes options for booting, say, Microsoft Windows from a USB stick - presumably because a DVD drive may be absent.
The config file is part of Boot Camp, which is used to start up Intel-powered machines with non-OS X operating systems. The file lists Mac models with EFI firmware capable of booting an operating system from USB storage.
This specific .plist in Mountain Lion mentions Macs that don't exist yet but will support booting from a flash drive, as well as Apple laptops that already ship without optical drives. Apple Insider speculates that a coming sixth-generation MacBook Pro will lack an optical drive. It also mentions a 13th generation iMac.
Apple is known for getting rid of storage devices it views as old hat, like floppy disks, long before mainstream Windows PC manufacturers do. The iMac has an optical drive built-in on the side of the screen. Were Apple to ditch it, the system enclosure could become thinner and lighter.
Software, film and music distribution on CDs and DVDs is waning in favour of downloading across the Internet. The switch to Blu-Ray hasn't really energised the optical drive market and an Apple optical drive kiss-of-death could be followed by the PC manufacturers, signalling, effectively, bye bye to Blu-Ray and DVDs as far as computers are concerned. ®
Sponsored: RAID: End of an era?