Ten Android games
It's Play time
Pictorial

I'm not entirely sure that Pictorial isn't more a relaxation tool than a game. Either way, it certainly tames the savage beast and soothes the fevered brow. I first played it after a truly shit day at the office and within 10 minutes I could feel the stress and aggravation sliding away. For want of a better description, it's a spatial recognition puzzle, with each level presenting you with a seemingly random star map.
As you rotate the map in 3D, connecting lines appear between the stars. The bolder these lines become, the nearer you are to recognising the pattern they form when rotated to perfection. Once the pattern is aligned true, you have 'won' and move on the to next. Initial levels are free but to unlock more and remove the ads, you need to cough up 69p, which is certainly a darn sight cheaper than a heart-attack or therapy.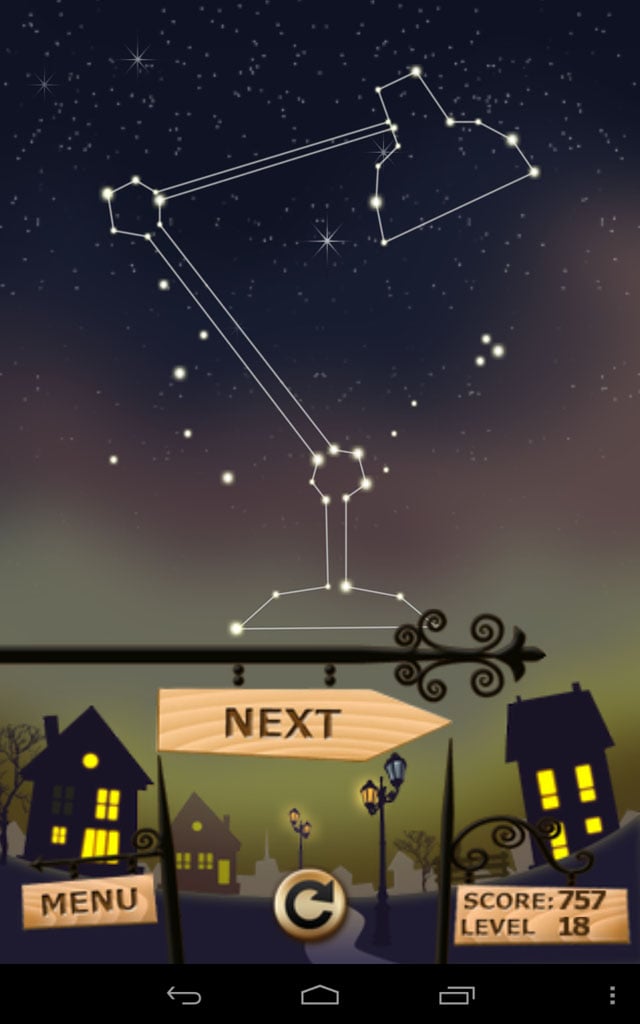 Reg Rating
80%
Price
£0.69
Size
21.5MB
Google Play Store
Download
Radiant Defence

No round-up would be complete without at least one representative from the world of tower defence gaming. Yet Radiant Defence, with its cool and slightly retro glow-in-the-dark visuals, needs no excuses to be included here. What sets Radiant Defence apart from the herd is its tongue in cheek humour and a cracking choice of weapons. Each weapon has a particular strength or weakness when used against a certain type of interdimensional nasty, consisting of an impressively original array.
Featuring superb stylized graphics and sound effects, its arcade style 2D layout never gives the impression that you are not seeing the wood for the trees, as you find with some tower defence games. This neon-lit ballet of ion canon destruction is a feast for the senses and pushes the genre beyond its usual and limited artistic boundaries.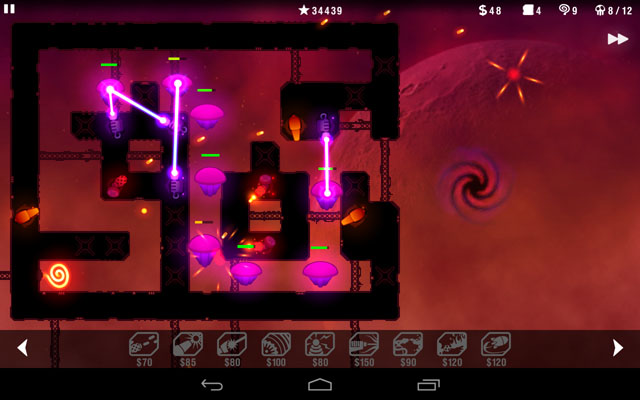 Reg Rating
85%
Price
Free
Size
10.5MB
Google Play Store
Download
Sponsored: Minds Mastering Machines - Call for papers now open