Ten Android games
It's Play time
Machinarium

At the time of writing Machinarium won't run on the Nexus 7 so I'm playing it on an Acer A510. Or rather I should say I'm trying to play it. It's probably more a reflection of my chronic lack of patience and stupidity, but I found this puzzler extraordinarily difficult and was constantly rummaging about on the web for walkthroughs. But then I guess that's the point – if the puzzles were easy to solve it would defeat the object.
Clearly this is a case of me being at fault not the game because tens of thousands of people have finished it on Windows, Mac, iPad and Linux. Indeed, her-indoors managed the first three levels in a quarter of time it took me and started to look at me with those same pitying eyes she uses when talking to next door's hugely stupid labrador. Brain-crushingly tough puzzles aside, the graphics and music are utterly superb and you will certainly get your money's worth in terms of game time per pound.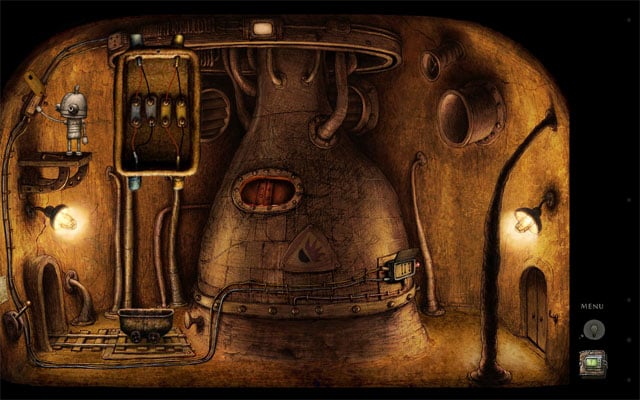 Reg Rating
75%
Price
£2.50
Size
187MB
Google Play Store
Download
Oscura

There will always be a place in my heart for games that put aesthetics on an equal or even higher footing than the excitement or challenge they offer. Games like Limbo and Journey and now Oscura. Oscura is a platform adventure that sees you run and jump through a darkling world redolent of a 1960's Czech political cartoon reimagined by Tim Burton. Your mission is to gather together the shards of a crystal the light from which keeps all the nasty things in the world at bay.
Obviously until you accomplish your task, said nasties roam free and need to be avoided. This can be difficult as they move fast, often faster than you do. Other perils include razor sharp spikes sticking out of just about everything and lakes that kill you stone dead the moment you fall into then. The excellent controls, cool slow-time feature and stylised graphics had me from the first level.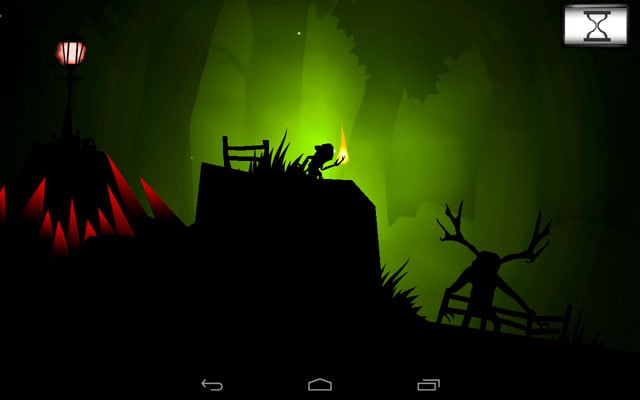 Reg Rating
90%
Price
£0.60
Size
164MB
Google Play Store
Download
Sponsored: Minds Mastering Machines - Call for papers now open