NASA's new lander CRASHES AND BURNS
Curiosity's potential sucessor, Morpheus, explodes after hardware failure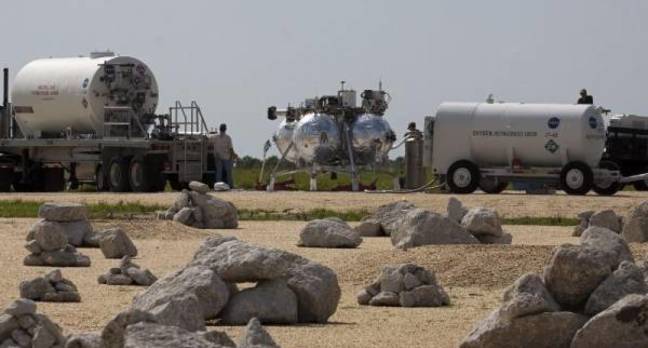 Vid NASA's prototype landing craft of the future, Morpheus, has crashed and burned in its latest launch test.
Morpheus is designed to become a general-purpose lander capable of setting down payloads wherever NASA wants them. The Moon, Mars and even asteroids are mentioned in its design brief.
The craft has undergone several tests when suspended on a tether beneath a crane while its engines get a workout. Those tests have gone well, but a new test of the lander flying all by itself went rather badly, as can be seen in the video below at about the 6:15 mark when it veers of scarily, hits the ground and then bursts into flame.
NASA says the cause of the crash was "a hardware component failure, which prevented it from maintaining stable flight."
The agency also says this kind of fiery dénouement is to be expected from time to time, stating that:
Failures such as these were anticipated prior to the test and are part of the development process for any complex spaceflight hardware. What we learn from these tests will help us build the best possible system in the future.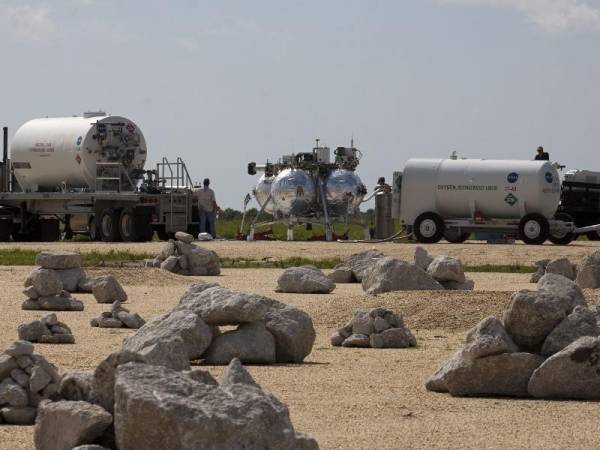 NASA's prototype Morpheus lander, amid the kind of boulder-strewn terrain in which it is designed to land
Given that the best possible system, as of this week, is Curiosity, it's hard to criticise that approach. If you still want to get narky with NASA, go play some Lunar Lander and see if you can do any better. ®
Sponsored: Fast data protection ROI?