Ten... console games you may have missed
Playing for keeps
Sorcery

The highly hyped Sorcery encouraged me to wipe the dust off my PS Move dildos and polish my Eyetoy, ready for the first spot of motion-gaming on a Sony machine this year. Could Sorcery entice me into playing with it more often? Initially I thought it might.
Combining both a controller pad to navigate our character and a Move stick to cast spells makes fantastic use of the tech and the game plays like magic. Creating potions to unlock enhancements, using your environment to strengthen spells and beefing it up with giant boss battles is sure to entertain any age group, for a while at least.
Things soon become a tad repetitive and linearity breeds the occasional yawn, but the storyline does enough for time to fly and by the end of it – you'll wonder where it all went. In fact, the main problem with Sorcery is that it doesn't take long to clock – there's no online mode and you probably won't go back to it when the wand is all out of juice. Those cobwebs unfortunately look set to build up again.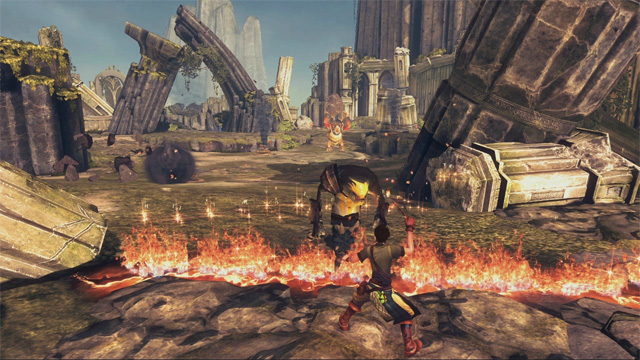 Reg Rating
80%
Price
£25
Platforms
PS3 only
More info
Sony
Spec-Ops: The Line

This cover-based third person shooter finds roots in the Heart of Darkness, Joseph Conrad's novel that inspired Apocalypse Now. As a result, it educates in the grim nature of war. If you don't take enjoyment from gunning people down, Spec-Ops isn't the game for you. If you do, though, you'll probably think it's rather run of the mill.
Sometimes the fun in lies in going a bit mental and if the game won't allow you to do it, because "someone must take the moral route", things soon get frustrating. The cover system doesn't always respond how you'd like and often leaves players confused and exposed to shrapnel attack.
It isn't just the game's flaws that make it a challenge either, as the AI seems to know your every move and it can be pretty tricky to get by. Admittedly, Spec-Ops offers nothing truly groundbreaking, nor does it fill me with 'good-guy' satisfaction, but it is worth playing. The ending is glorious and, as it's quite a challenge to get there, you'll soon have had your money's worth.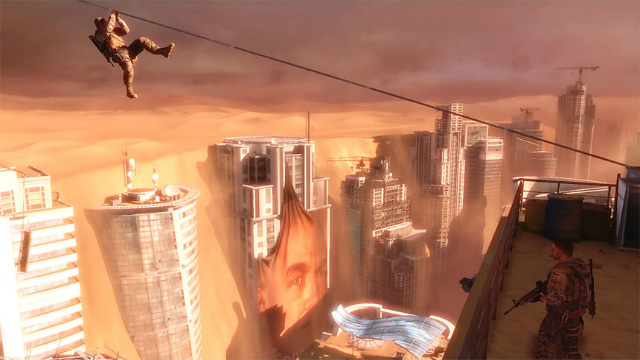 Reg Rating
75%
Price
£33
Platforms
PS3, Xbox 360 and PC
More info
2K Games
Sponsored: Minds Mastering Machines - Call for papers now open