Apple refutes 'Sony Jony' iPhone prototypes
What about these blueprints, Sammy?
Apple has cocked a snook at Samsung's claim that the iPhone's look was based on Sony designs by showing off a series of blueprints - all closer to the iPhone design - that predate the controversial 'Jony' sketches.
The Cupertino company's "Purple" concept materialised in August 2005, long before the Jony mock-up was made, reveals Samsung vs Apple court documents (PDF).
In Apple's defence, Shin Nishibori was said to have added the Jony logo as "an enjoyable side project", essentially an inside joke based upon a concept Apple had already designed.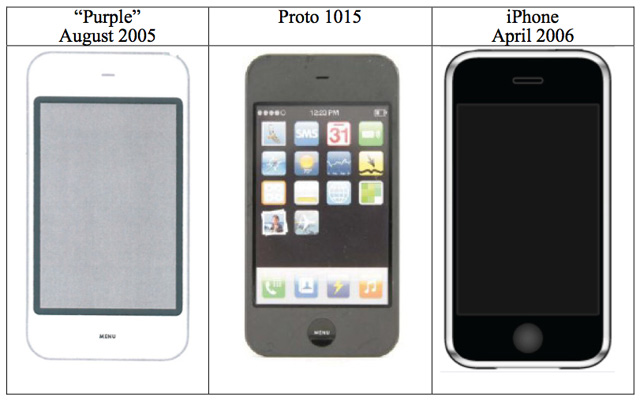 The document alleges project Purple was knocked up without any Sony influence and was the true inspiration for the original iPhone, released in 2007.
With the Sammy Apple battle in full swing this week, judges in the court are hearing more shots fired than those at the Olympics. Unfortunately. it looks like one exhausting marathon. Can't we just disqualify them both? ®
Sponsored: Fast data protection ROI?