Ten monster tellies to suit all budgets
Olympic winners
Toshiba Regza 55WL863

Look out for some end-of-line reductions on this Cevo-Engine powered 55in screen. Not only does it offer eye-catching HD, proprietary Resolution+ processing makes a good fist of improving SD content too, a real bonus on a telly this large. Ostensibly, this set seems a fine choice for sports fans; the Active Motion 800 picture processing engine is the fastest offered by Toshiba. Indeed, on its Standard setting, perceived clarity remains at a full 1080 lines, without overt motion artefacts.
However the set's fast refresh modes tend to create chroma errors, with melting yellow typically compromising whites. This isn't noticeable on most footage, but a white train speeding across the landscape soon begins to approximate a flying banana. The set has both Freeview HD and satellite DVB-S2 tuners. Hooked up to a Sky dish, the latter gives uncurated access to all the channels (and regional variants) currently available on the Freesat platform. The brand's online portal is a bit barren, but at least offers iPlayer and subscription movies. File playback from USB is fine, although across a network it proves next to useless.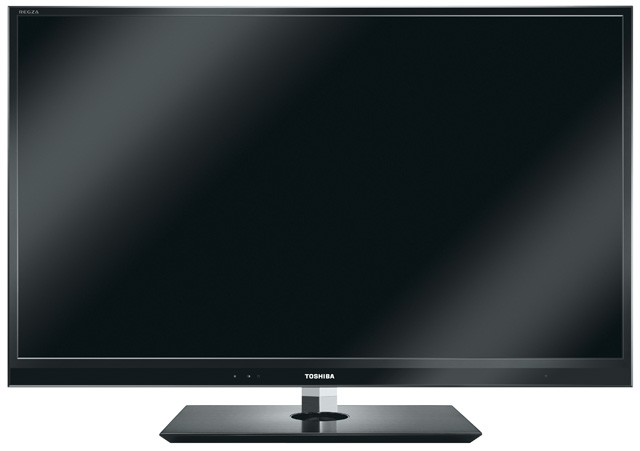 Reg Rating 80%
Price £1550
More info Toshiba
Toshiba 55ZL2

If watching the London Games upscaled from run-of-the-mill HD into fashionable 4K (3,840 x 2,160) is an enticing prospect, then this high-priced Toshiba has unique appeal. The only consumer screen currently offering Quad HD resolution, it's a certified game-changer. In truth, the difference between 2K native and upscaled 4K, when seen at this size, is subtle at best. But 4K upscaling isn't the ZL2's only party trick; it can also deliver autostereocopic 3D, fortuitous as there's over 300 hours of 3D Games coverage on the way. Not that you'll see it all through. Those who have bemoaned 3D glasses may well be aching to get behind goggles again, after suffering this set's bleary glasses-free 3D.
Those considering the 55ZL2 as a future proof upgrade should also think again, as this 4K set proves unable to accept a 4K signal delivered using HDMI, be it from Sony's BDP-S790 Blu-ray player or a PC with turbo-charged graphics card. All things considered, the ZL2 is little more than an expensive, big-screen oddity. But even so, the 4K revolution has to begin somewhere. ®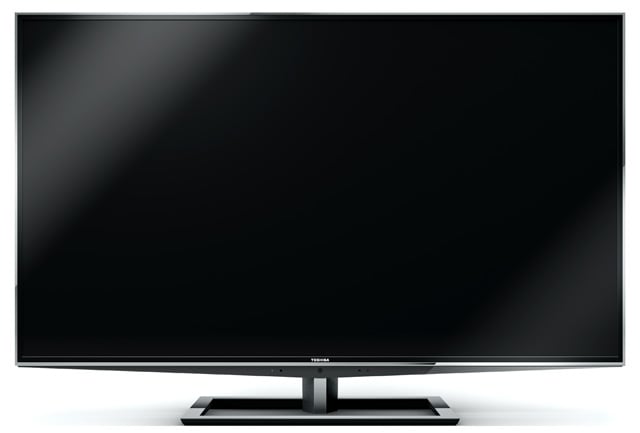 Reg Rating 65%
Price £7000
More info Toshiba
Sponsored: Fast data protection ROI?