Gobble gabblers: 'Seagate will put up $1 BEEELION for OCZ'
If you believe biz rumours, OCZ buy is ON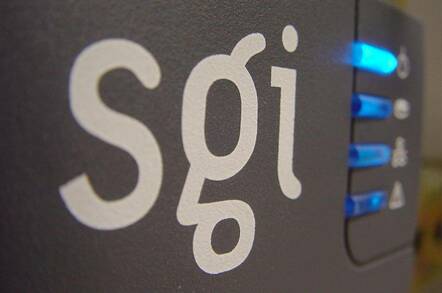 Reports that HHD Seagate is going to buy OCZ have been around for weeks, but now there's a price tag of a billion bucks being floated around. This comes after last week's rumours sent OCZ stock into overdrive, adding about $68m to the company's share value, according to Reuters. Seagate itself is worth $11bn.
Seagate is one of the largest hard disk drive manufacturers in the world, and has a line of Pulsar solid state drives (SSDs), a partnership with Samsung involving NAND chips and controller IP, and has bought DensBits, an Israeli start-up developing flash controller software that greatly extends the working life of 2-bit (MLC) and 3-bit (TLC) flash.
OCZ is a hot and hustling NAND storage business with a bustling line of SSDs plus PCIe flash cards for servers. It has several OEM contracts and is thought to be supplying product to Amazon and Microsoft for their cloud infrastructures.
SSDs are tending to replace fast disk drives in storage arrays, becoming a strong component of Ultrabook-style notebooks, and a near-mandatory component of tablet computers. They are also being retrofitted to desktop computers. PCIe flash is being used by servers to significantly accelerate applications that are disk IO-bound. Seagate can either fight these waves of change or ride them, and it appears it wants to the latter, which is what makes the buyout rumour plausible.
Reports first emerged out last week that Seagate was interested in buying OCZ to get a strong leg-up into the flash storage business. Apparently Seagate will pay $475m to $550m cash with $525m to $450m in stock to reach an acquisition price of $1bn, possibly more via additional stock. OCZ's revenue on its fiscal 2012 was $366m, and it's aiming to top $650m revenues in fiscal 2013.
As ever, rumours on the storage street are mixed and unclear; it appears there might be a OCZ chip supply agreement with Micron involved, which would complicate matters concerning the Seagate-Samsung relationship – but perhaps that deal will now unravel.
It is El Reg's considered view that, were Seagate to buy OCZ, this would make Western Digital's position in the flash relatively weaker. WD has bought itself an embedded NAND storage supplier and has a line of SSDS that are mostly focused on the embedded systems market. Its subsidiary, Hitachi GST, has a line of Ultrastar Intel flash technology-based SSDs targeted at enterprises.
WD/HGST is not a player in the general consumer flash markets and we believe it absolutely must be present in both the general enterprise – SSD + PCIe – and consumer markets. Especially so considering that third-ranked disk drive supplier Toshiba owns a flash foundry and has a partnership with SanDisk.
WD/HGST needs to buy an enterprise flash drive supplier, gain its own controller technology and get into the consumer flash drive market. It needs to buy one of Fusion-io, Kaminario, SMART, STEC, TMS, and Virident for the enterprise and maybe OWC, SuperTalent or a similar business for the consumer flash market.
A side rumour is that both Micron and WD were interested in bidding for OCZ. That's all we know for now. We'll bring you more when we hear it. ®
Sponsored: Minds Mastering Machines - Call for papers now open