Choose Smarter: Ten…portable optical drives
The art of spin
Plextor PX-B120U


If a multi-function disc burner doesn't appeal, how about a straightforward, no-frills Blu-ray ROM drive. Plextor's PX-B120U is a top-loading drive that reads Blu-ray discs at 4x speed (8x for DVD) using a USB 2.0 connection. Taking power from the USB host, it's truly mobile BD-player.
At 165mm x 165mm x 35mm, it is too big to stick in a coat pocket but it weighs only 600g and is easy to carry in a bag or case. It's rather snazzy too, with its all-black finish set off by a water ripple effect on the lid.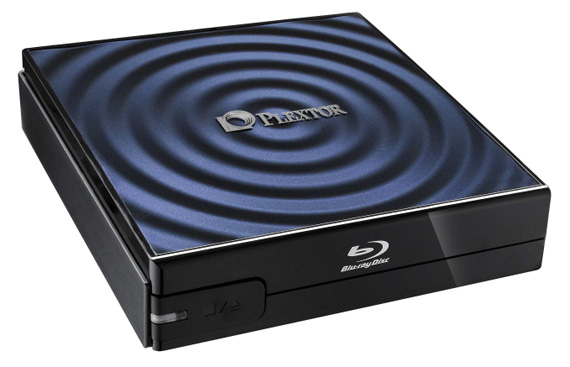 Reg Rating 70%
Price £58
More info Plextor
Pioneer DVR-XD10


Pioneer claims that the DVR-XD10 is one of the smallest and lightest external drives around, and a glance at the specification shows this is no idle boast. Measuring a mere 133mm x 133mm x 14.8mm and weighing 240g, it can't have many rivals that are smaller.
Despite its diminutive size it is a capable drive, burning DVD-/+R, DL-/+ R and DVD+RW media at 8x speed and DVD-RW at a 6x speed, but you will need two free USB 2.0 ports to give it enough power to do the job.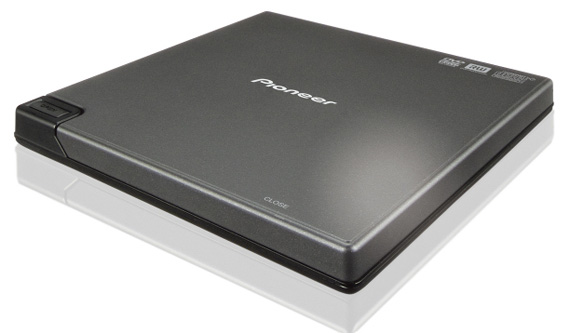 Reg Rating 75%
Price £31
More info Pioneer
Samsung SE-506AB

At a mere 356g and measuring just 141mm x 161mm x 21mm, this is the perfect size to accompany an Ultrabook. It is also quite a looker, with its fingerprint-attracting glossy black or white finish, and is Mac compatibile too.
Using a USB 2.0 interface, the drive can burn BD-R discs at 4x speed and BD-REs at a more modest 2x speed. When it comes to burning DVD media the SE-506AB writes at 8x speed for DVD+/-R and DVD+RW, dropping down to 6x speed for +/- dual layer and DVD-RW discs.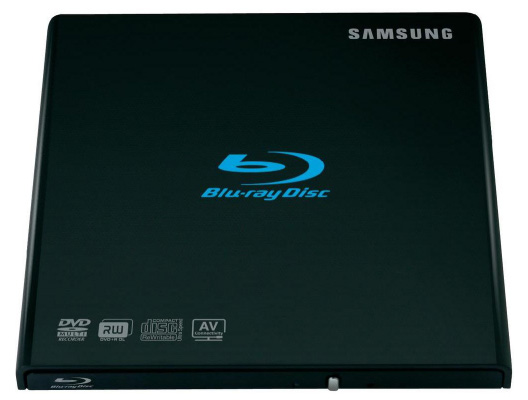 Reg Rating 80%
Price £80
More info samsung
Sony BDX-S600U


A compact drive at 136mm x 152mm x 19mm, this 6x BDX-S600U Blu-ray burner comes in a lightweight black plastic shell with a matt finish that won't show the grime of everyday use as much as a glossy one. Powered from the USB 2.0 bus, it comes with two USB cables neatly stored under the drive.
The bad news is you need to use both USB connectors as one is dedicated to power, the other to data transfer so there is no way round the need for two usable ports on your notebook or PC. It does, however, have an impressive 6MB buffer, whereas many other drives have just 2MB or 4MB ones. Sony bundles Cyberlink's multimedia Media Suite 8 with the drive and backs it with a two-year warranty. ®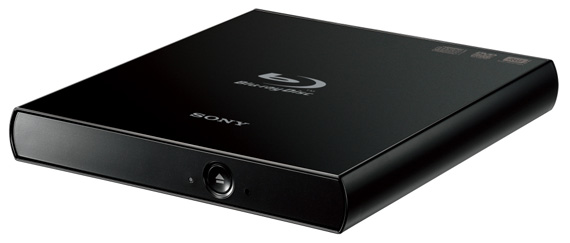 Reg Rating 70%
Price £106
More info Sony
Sponsored: Minds Mastering Machines - Call for papers now open