Google Nexus 7 blighted by brightness blunder
'Seriously wrong' claims expert
Google's Nexus 7 tablet has been warmly welcomed all round, however one display specialist claims the fondleslab's screen has something "seriously wrong" with it.
Raymond Soneira at DisplayMate Technologies claims that while the tablet's LCD panel has much to offer, the calibration of display parameters - usually performed through firmware - is "way off", which makes images appear washed out.
"They looked like over exposed photographs with missing highlights, reduced image contrast, and weak colours," said Soneira in a DisplayMate blog post.
Apparently, there is a 25 per cent compression of bright image content – considered a substantial amount for a tablet such as the Nexus 7.
While some of the more inexpensive display manufacturers utilise compression intentionally – to artificially increase a display's brightness – Soneira reckons Google has just been incompetent here and has "messed up a really nice display".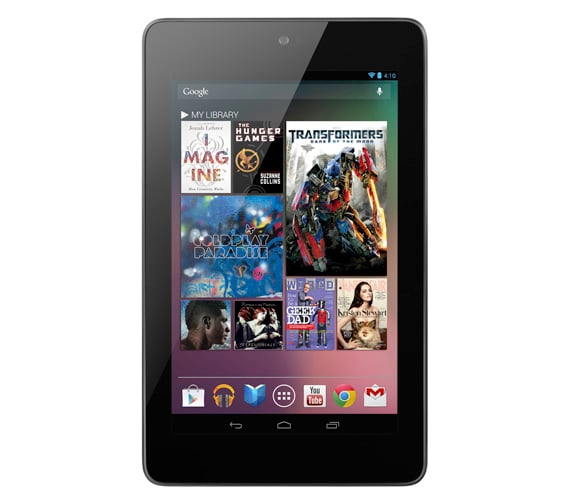 The issue supposedly affects all displayed images, but is most prevalent on photographs and video. Soneira does suggest a software update might fix the problem, though.
You can read our own views on the Google Nexus 7 tablet here on Reg Hardware. We were rather fond of it. ®
COMMENTS
Mine is ok
I know this is hardly a scientific survey, but mine seems ok. The colours seem fine.
Although I don't really use it for movies, maybe it's more obvious there.
Re: Mine is ok
"Where do you find these fanboys?"
Ever heard of a site called "The Register"?
Re: Mine is ok
Ditto.
A proud Nexus 7 owner in our office has just been showing his off, and the display is perfectly fine.
Re: Mine is ok
Mine too.
Apple really are plunging to new depths to try and discredit the Nexus7.
We will now have to endure YEARS of iPad fanboys quoting this expert that nobody has ever heard of...
Re: Mine is ok
Like the above, mine seems to be perfectly adequate.
Correct me if I'm wrong, but there appears to have been a fairly concerted hate-campaign on the go...
Every delivery has been "Gordon Housed" - mine wasn't
Every screen is coming apart - mine hasn't
Every screen has dead pixels - not mine
Every screen suffers from light leakage - nope
I can only answer for me and the people I know, but none of us who ordered this glistenening beauty has experienced any of the above problems, or has any complaint at all