Apple Mac OS X 10.8 Mountain Lion review
Out on sale today, but is it all talk and power naps?
Sleep, perchance to stream
During the night it will wake periodically, and quietly, to check for e-mails or other notifications waiting for you. Even better, if it's plugged into the wall it'll even download software updates, too. It won't install the update though, which is probably just as well – you need to initiate that. Even so, it's a time saver and, with night time downloads, it could be a money saver for those labouring under ISP data traffic metering schemes in the day time. It also updates Reminders, Notes, Photo Stream and more while you're snoring the night away.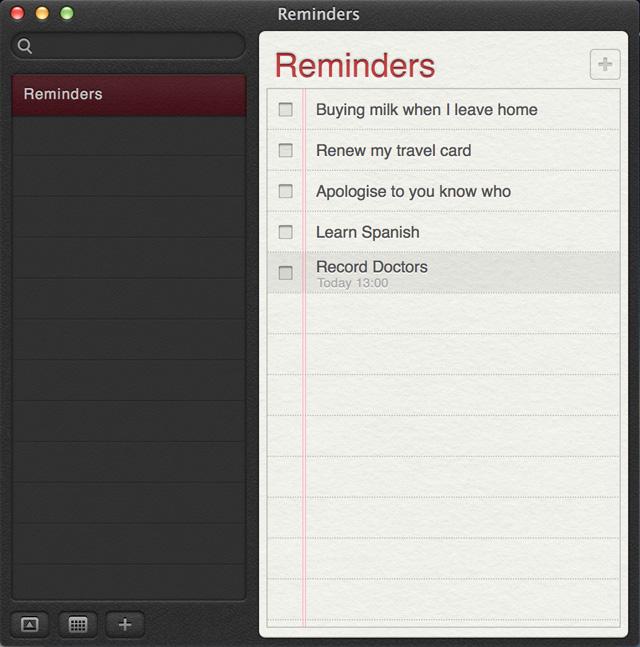 Reminders appears more akin to the iOS version than the feature offered in iCal
Like Lion, which snubbed early Intel Mac models that weren't 64-bit savvy, Mountain Lion can't be installed on every Mac. If you have a MacBook, it needs to be one from early 2009 onwards, and MacBook Airs from late 2008 only need apply. Beyond that, specific functions have their own demands. Power Nap only works on MacBook Air models from late 2010 and the MacBook Pro with Retina Display. So this key feature won't work on the non-Retina Display MacBook Pro models in the last six weeks.
The explanation is simple: Power Nap relies on flash memory to work and doesn't function with hard disk drives. Even so, it's a story Apple needs to tell clearly, as customers buying an expensive, powerful MacBook Pro (without Retina glory) could justifiably expect all the latest features, irrespective of what kind of storage their machine boasts. It remains to be seen if a retrospective SSD upgrade in HDD models will wake up the Power Nap functions.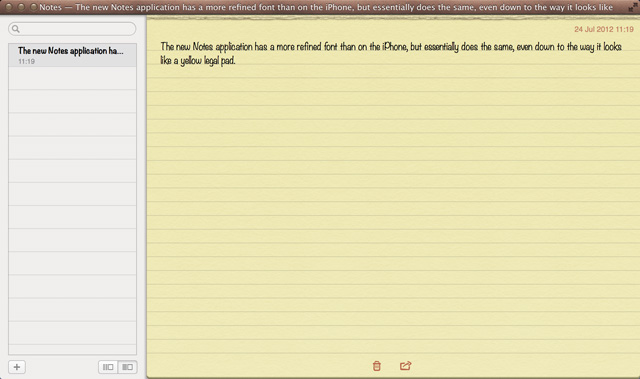 Likewise Notes has taken on iOS form – previously found embedded in Apple Mail
Other features include a further alignment between OSX and iOS. Notes and Reminders, as mentioned above, now appear as separate apps on the Mac, in keeping with their iOS presence. Both work well and make use of iCloud, so your data is kept current on all your devices. And the Notification Centre from the iPhone comes to the Mac as well.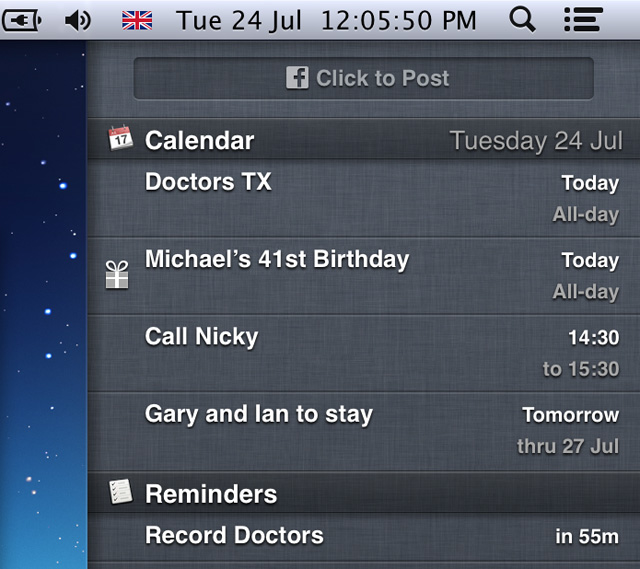 The Notification Centre is a new addition to the Menu bar
These notifications bring a new gesture control: swipe from the edge of the trackpad with two fingers and your upcoming appointments, new messages, reminders and more all slide neatly into view. It's a highly satisfying way to do it and you can banish individual messages that appear in the same way, flicking them out of sight with disdain.
Sponsored: Minds Mastering Machines - Call for papers now open