X-IO builds million-dollar brick tower for Big Data players
ISE Station X: 10-enclosure stack rack for cloudy punters, data centres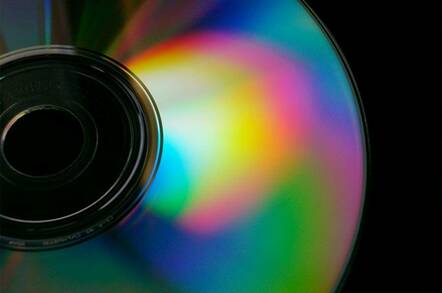 X-IO aiming for the serious data-swillers with its latest piece of kit: the ISE Station X. It's 10 ISE enclosures stacked in a rack, all ready to rock and roll.
The storage firm wants to build on its progress with its ISE-2 all-disk and HyperISE mixed SSD and HDD products in enterprises by crafting a product for customers wanting a great deal of performance, a great deal of capacity or something in between.
The ISE enclosures are sealed boxes of drives which have a five-year warranty against failure and smart system-level software to keep otherwise failed drives operating, drives which standard drive arrays would declare dead. The HyperISE caches hot drive data on its fast SSDs and serves data faster than ISE-2 to connected servers.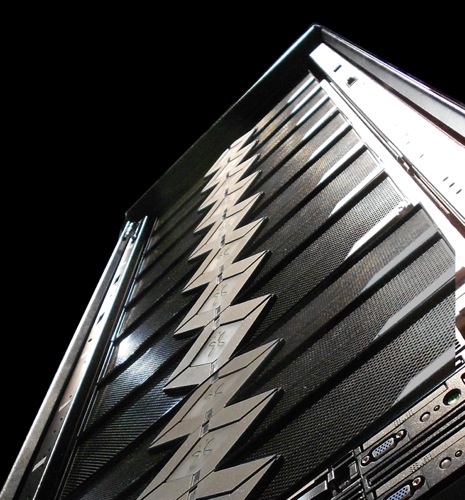 ISE Station X
ISE Station X is a rack of 10 X-IO ISE boxes with a single point of management. There are four models:
All disk – 10 ISE-2 cabinets for maximum capacity of 288TB.
10 flash-enhanced HyperISE for maximising IOPS with 216TB of capacity.
Two HyperISE and eight ISE-2 enclosures for some high-end performance and a lot of capacity.
Five HyperISE and five ISE-2 cabinets for a half-and-half mix of performance and capacity.
X-IO marketeer and VP Rick Nelson said that the ISE Station "is a value play for cloud service providers, large data centres, and enterprises looking to acquire chunks of terabytes that are easy to buy and plug in."
An ISE Orchestrator product, X-IO's next-generation system manager will arrive in the autumn and will provide complete administration of a complete ISE fabric, according to Nelson. We can also expect new datapacks from X-IO as ISE-2 and HyperISE update in the next few months. They will provide greater reliability, more performance and lower prices. An ISE-3 product will follow on after that, says X-IO.
ISE Station X is a scale-out array with the data management functionality carried out higher up the stack by, for example, ESXi, Windows 8 Server 2012, and other system or application software. Nelson said this is the way things are going and added that it wasn't X-IO's intention to reproduce traditional storage array-level data management features in ISE Station X: "We'll bring out a few of the features but we're principally focused on storage performance. The upper levels of the stack do data management."
ISE Station X will be deliverable in mid-December and pricing at list is looking like around $1.1m for an all-ISE-2 product and $1.45m for an all-HyperISE product. If you have a little spare change, you can order yours in autumn. ®
Sponsored: Learn how to transform your data into a strategic asset for your business by using the cloud to accelerate innovation with NetApp