Asda snaps up Polaroid telly tech
Focused on home entertainment
Polaroid has a deal in the frame with Asda, which will see a range of the photography-mogul's other tech – including budget tellies and home theatre systems – retail through the supermarket exclusively.
The range includes a Polaroid 42in passive-3D 1080p LCD TV, which comes with four sets of glasses for £399. You can pick up a 32in LED goggle-box for £219.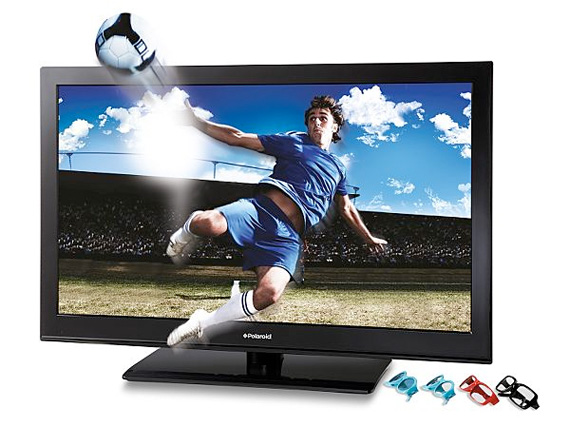 There's also a budget DVD player for £20, a 7in portable DVD system for £45 and various home theatre systems, set top boxes and speaker docks for under £40.
The Polaroid range launches in Asda stores from 26 July 2012. Any overheating problems and you can always grab some frozen peas from aisle four. ®
COMMENTS
@ Jonathanb
Agreed.
Essentially it is all Flextronics stuff, made in either Korea or the ol' PRC.
Sad really.
P.
Polaroid isn't a photography mogul any more, it is a company that purchased the trademark off the liquidators and allows various manufacturers to slap it on their products in exchange for some cash.
Hmm...
These have been for sale in my local Asda for a month or so.
They look ok design wise, but the picture is pretty poor on the TV's...