Google suspends 16GB Nexus 7 orders
Punters swallow too many tablets
Google suspended orders of its 16GB Nexus 7 tablet this week, after underestimating demand for the 7in Jelly Bean slate.
The company was forced to halt further requests for the £199 slate through its Google Play store, as consumers shunned the cheaper 8GB model in favour of the higher capacity version and swallowed Google's 16GB Nexus 7 stocks faster than expected, The Guardian reports.
The shortage of units means only orders placed in the period up until the end of the week will be fulfilled, with waiting customers able to request an email notification when stock becomes available again.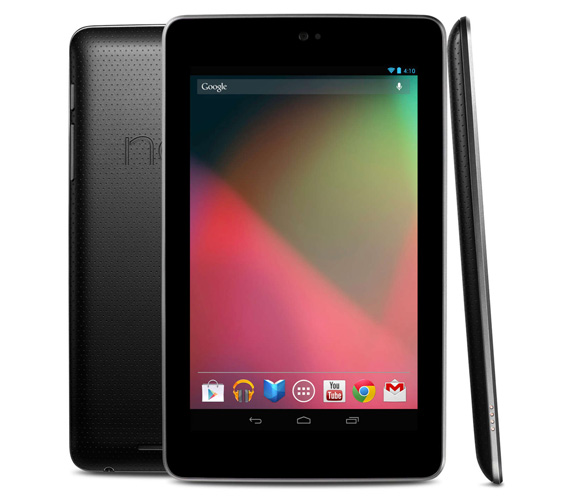 Google has allegedly hedged bets on the £159 8GB Nexus 7 model being more popular and exclusively offered the device through its Google Play store.
But its cloud-aspirations haven't taken off and with punters seemingly put off by the tablet's non-expandable memory, those interested have been keener to splash the extra £40 on doubling its capacity.
While the 16GB model is still available from third-party retailers, those who want one should probably act quickly. Asus, the brand behind the Nexus 7 hardware, is said to be pumping out more stock, but that could take weeks to arrive.
You can read our views of the Google Nexus 7 tablet here on Reg Hardware. ®
COMMENTS
I got mine...
...on time, no dead pixels, no wobbly screen, and I'm very happy with it.
I never saw the need for a tablet before, but now I'm a convert.
Hmm. I'll give mine a very close inspection later, but certainly haven't noticed any of those reported issues with it, so they are certainly not common across all devices. Seemed very good build quality - not all as flimsy or rattly as I'd been half-expecting!
No brainer on the 16GB being more popular
The 8GB after everything else actually has 5.9GB of free space and the Nexus 7 doesn't have an expandable storage option.
If the 8GB N7 had an sd slot I can guarantee that it'd be massively outselling the 16GB. These days 8GB (or in this case 5.9GB) is laughable for storage capacity.
Excellent kit
High end performance and feel, low end price. Couldn't ask for more, and it truly is "buttery smoth", much smother than iOS.
Re: I'll just wait then
Whatever.
Mines perfect. Some people have problems getting a grip on perspective it seems.