EMC's creepy challenge: Give Big Data a 'human face'
A bog reader coffee table book to explain what on Earth is it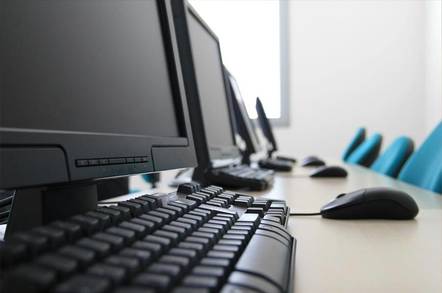 EMC is sponsoring a photo-journalism project called "The Human Face of Big Data", which will spread 100 "leading photographers" across 30 countries to document the collection and use of data.
In a few months' time, the project will culminate in the publication of a coffee table book and iPad app containing the best of the snaps. The aim, according to the project's organisers, is to soften and "humanise" Big Data - the rather cold buzzword for hoarding as much data as possible and throwing software at it to find the diamonds in the rough.
The scheme is being organised by photographer Rick Smolan, who has created other "Day In The Life" projects through his company Against All Odds Productions.
IKEA commissioned similar "Day in the life" projects from Smolan documenting the domestic lives of Americans and Brits, each project respectively ending up in a glossy coffee-table books called America at Home and UK at Home. UK at Home was bundled up with a foreword from Paul McCartney and likely has pride of place in many a Blighty toilet. EMC is probably looking for the same sort of result with the upcoming publication of the Big Data book of glossy snapshots – which EMC has said it "expects to be a national best seller" – as well as an iPad app.
The book and mobe app are expected to be released "this autumn", although EMC wouldn't be more specific than that. There is a full nine-minute video about it here, or you can just wait for the book...
EMC's head marketeer Jeremy Burton tweeted:

EMC appeared to be intending to showcase it at its EMC Forum at the end of this month in Sydney but there is nothing in the main agenda about it. ®
Sponsored: Learn how to transform your data into a strategic asset for your business by using the cloud to accelerate innovation with NetApp