Pentax K-01 16Mp APS-C hybrid camera review
Mirrorless maverick for grown-up lenses
In the balance
Extreme colour casts gave the auto white balance a few issues, when shooting city scenes at night, I found selecting Tungsten mode to produce the best-looking images in a hurry, but in general exposure and colour rendition were flawless – certainly much, much better than I had expected to see from a camera at this price.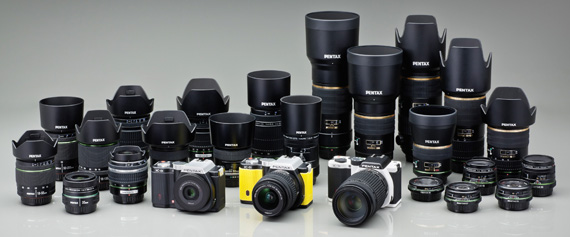 Taps into a veritable seam of glassware, new and old
However, the rather poor corner sharpness of the supplied 18-55mm kit zoom lens was shown up easily by the high resolution of the K-01, which took full advantage of the much higher quality of the additional 55mm f/1.4 prime lens we tested with the camera. Also available as a kit option is the almost unimaginably thin 40mm f/2.8 XS pancake lens – the thinnest in the world, according to Pentax, at less than 10mm thick. Draw a circle on a small cardboard box with a marker pen and you'll get something of the idea of what the K-01 looks like with this lens fitted.
It's in this configuration that the camera comes closest to the compact concept – its almost total lack of protrusions making it considerably easier to pack.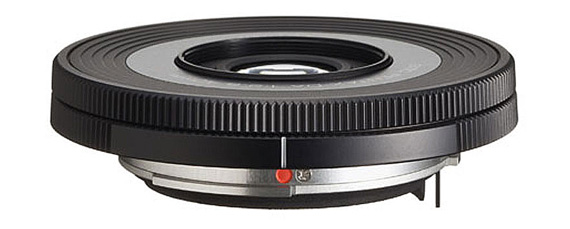 Flat as a pancake: the Pentax K-01 DA 40mm f/2.8 XS lens
My tests with some very old manual focus K-mount lenses were less than successful. One aged Tokina zoom failing to fit given due to a pronounced reinforcing metal flange around the mount and a Chinon standard lens failing to function without the use of a cheap 2x teleconverter.
Aged optics foibles aside, Pentax promises compatibility with a total range of 214 lenses, with 28 of these currently in production. Lest we forget the large number of compatible lenses made by more mainstream third-party glass vendors such as Sigma and Tamron. And if you're concerned about image stabilisation, sensor-shift based anti-shake technology is built into the body, providing these benefits for any attached lens.
I'm guilty of the occasional chuckle at the photographer – DSLR held at arm's length – squinting in an attempt to compose an image on a small LCD when there's a perfectly good viewfinder available. Alas, the K-01 forces you to be that person every time you take a photograph. You can get away with this when using a compact camera – even a compact system camera, but a camera of this size and weight just feels wrong without a viewfinder.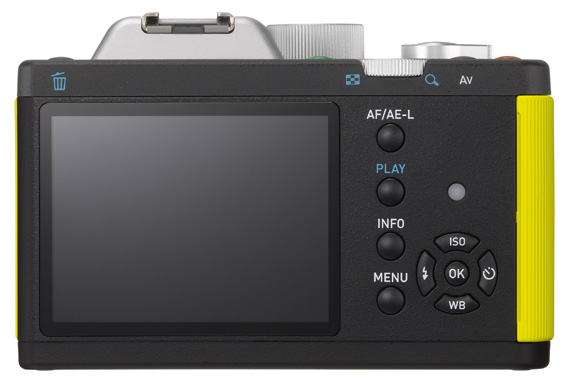 A non-articulating LCD and no EVF option are the only real drawbacks here
For no romantic reason, I longed to hold it close to my body. Held farther away to make use of the screen it feels cumbersome and unstable, while bright sunlight makes composing and focusing images very difficult indeed. Hand holding it to shoot video quickly becomes tiring. I have nothing against offering a camera without a viewfinder as standard – it reduces the total size and keeps down cost – but there's no viewfinder available for the K-01 even as an optional accessory. So you really need to be sure you can live without one before you part with your cash.
Sponsored: Minds Mastering Machines - Call for papers now open