BT Engage IT overlord Thornhill slips off
After 24 years... leaving to 'pursue other opportunities'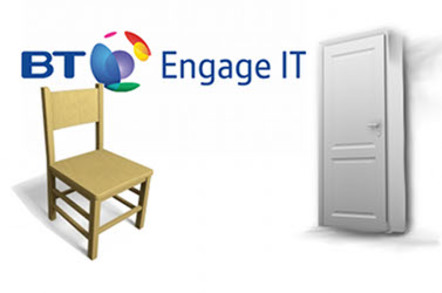 BT Engage IT CEO John Thornhill is leaving the organisation after less than a year in the role, The Channel can reveal.
Thornhill was head honcho of BT Business Direct and dabs.com, until last September when the two businesses merged with BT Engage IT and he was made overlord of the group
He then oversaw restructuring activity that involved a series of job cuts, including that of one-time COO Chris Leigh and former BT Engage IT boss Martin Balaam.
A mouthpiece for BT Engage IT confirmed Thornhill's departure in the way that so many corporations do these days, saying he "is leaving to pursue other opportunities".
"Rich Lowe, the former CEO of BT Conferencing and BT Expedite, will take up the leadership role with immediate effect," she added.
Thornhill had spent 24 years at BT in various director roles covering BT Indirect Channels, Customer Contact Centres, Network Operations and Planning, Strategy and Commercial.
A company source claimed Thornhill had been pushed out because he cut too many roles "in a non-logical way", which had "generated negative publicity".
"Jobs were cut without measuring performance or input to the business," the source alleged. "An example includes letting go of the IBM technical architect at Christmas and then announcing in the new year that we were going to do lots of business with IBM," the source claimed.
The Channel's insider also claimed there are fears of further redundancies as turnover is off-target, with a "review" of the sales team expected.
BT's press representative said it "plans to continue to invest in and grow the business".
Thornhill was unavailable for comment but his voicemail stated he is on holiday until August. ®
Sponsored: Minds Mastering Machines - Call for papers now open