LG Optimus 4X HD quad-core Android phone review
Understated excellence
I was never much of a fan of LG's Android phones, they struck me as rather ordinary and frequently hampered by an unhealthy obsession with 3D. But suddenly and seemingly out of nowhere South Korea's other phone maker has delivered an absolute blinder. Between you and me, this may prove to be the best Android handset of 2012.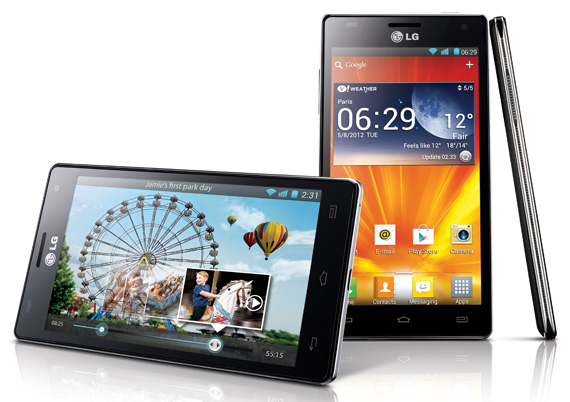 Optimus maximus: LG's Optimus 4X HD quad-core Android smartphone
At 8.9mm the LG Optimus 4X HD is no thicker than HTC's One X. Somewhat understated, its nonetheless handsome exterior – a design LG calls prism-edged due to the serrated side profile – should appeal to those who like me think that Samsung's new Galaxy S3 is blighted by its big home button.
Like the Galaxy S3, the new LG has a wholly plastic assembly and so may prove more susceptible to scratches and scrapes than the polycarbonate HTC One X. That aside, I've no qualms about the build quality. The textured rear makes the device easy to hold and the volume rocker doesn't stand too proud so unintentional adjustments are rare.

Note the groovy edge design
By keeping the amount of bezel around the screen to a minimum, LG has managed to create a phone that is both slightly shorter and narrower than either the One X or the S3. If you want a small, big phone then this is definitely the handset for you.
The technical highlights of the 4X are similar to those of the One X. The screen is a 312dpi 4.7in 720p IPS LCD affair, while the coal is hauled by an Nvidia Tegra 3 chipset with an ARM Cortex A9 CPU running at 1.4GHz in quad-core mode and 1.5GHz in single. The screen is bright and colourful if not AMOLED-good in sunlight.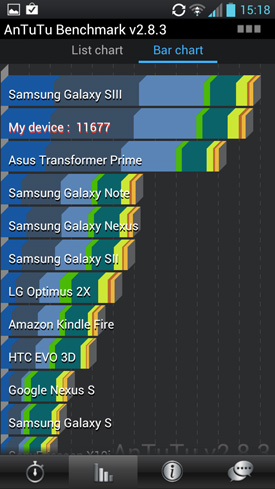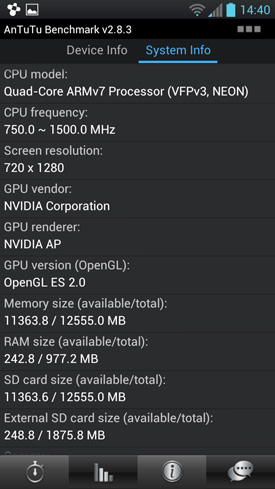 AnTuTu score and spec info
LG only gives you 16GB of storage compared to 32GB on the HTC one X, however, you do get a hot-swappable microSD card slot. That's a better answer to the storage question in my book, not least because it means all the available internal space can be used for apps. The AnTuTu benchmark app returned scores of over 11,500 suggesting the handset has more power than you will ever find a way of actually using. The UI is supremely fluid no matter what else the system is getting up to.
Sponsored: Minds Mastering Machines - Call for papers now open