Rest of world catching Eurozone plague, warns Datatec
Bring out your dead, bring out your dead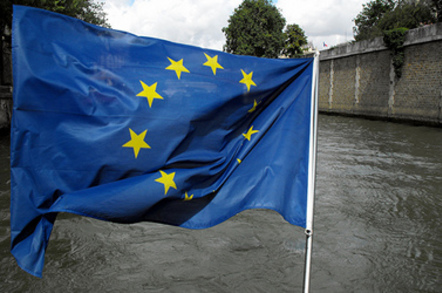 Economic malaise in the Eurozone is spreading to the global stage, channel behemoth Datatec has warned.
Despite this, the parent of distributor Westcon and integrator-cum-managed-services-provider Logicalis said in an interim management statement that sales had risen across the group in the last four months.
"Trading and underlying earnings are continuing to improve but growth is slowing in a weakening economic environment as the fall out of the Eurozone economic problems have spread globally," Datatec said.
In a footnote, it added that underlying profits had gone up but "unrealised" foreign exchange losses compared to gains in the same period a year ago have "impacted operating profit growth".
Asia and Latin America remained regional boons, but Europe was still "weak" and the US had "slowed".
Enterprise outfit Westcon reported rising turnover in all regions, but said it faced margin pressure in North America and Europe, which meant operating profit had "not grown in line with revenues".
Integration arm Logicalis had a "relatively strong start to the year" and the UK biz was "good despite weak economic conditions", Datatec said. Operations in the US and South America also reported improvements.
Sales at the British subsidiary declined by 1 per cent to £185.8m in fiscal 2012 ended February and EBITDA fell 24 per cent to £6.09m.
Ian Cook, CEO at Logicalis, told The Channel that the UK business had made a "reasonable start to the year but I wouldn't say there are head winds and it's all tickety-boo".
"It's down to the management and that fact that we are more than just a reseller: we're an infrastructure integrator, a managed services provider and cloud provider.
"Those businesses need vigilant management in this current economic climate," he said.
Cook said none of the hardware vendors were posting superb results and Logicalis's services operation was coming to the fore.
"Some customers are looking to sweat their assets and IT services help them do that," he said.
Momentum in the Consulting Services division continued, Datatec said, with Analysys Mason boosting Datatec's top and bottom lines, outweighing the "more challenging sales environment at both Intact and Via Group". ®
Sponsored: Minds Mastering Machines - Call for papers now open