EMC in comprehensive reshuffle of top sales chaps
We're just madly busy driving and building things here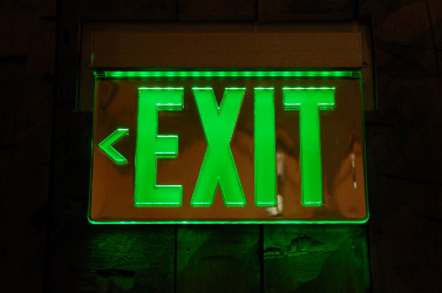 EMC has replaced its sales boss and three top regional sales heads and recruited an OEM/HPC heavy-hitter.
Bill Teuber, EMC's vice-chairman, ran EMC's Global Sales and Customer Operations. That role goes to Bill Scannell, now president of global sales and customer ops, who was "driving revenue growth across EMC's full range of products and services in North America, Latin America and EMEA."
We hear he was effectively running sales across all the regions and that has been made official. Teuber, who was thought likely to retire soon, has been persuaded to do new stuff; "focus on strategy and business development in emerging markets, assist with government relations, … continue his sponsorship of EMC's largest customer accounts and work with Chairman and CEO Joe Tucci and EMC's executive team to develop future leaders."
John Hanlon gets promoted to head up sales and customer ops in the Americas. Adrian McDonald gets promoted to the same role in EMEA (Europe, Middle East and Africa). David Webster ditto in Asia Pacific and Japan (APJ). Steve Leonard, who was running Asia Pacific and Japan Sales, will now report to Teuber and look at "building out EMC's presence in emerging markets." Under his helm EMC APJ sales grew from $1.1 billion in 2006 to $2.6 billion in 2011. He will stay in Asia and, we understand, was wanting a change. EMC keeps his talents on board instead of watching him walk away.
Joe Eazor, currently running EMC's global customer accounts and OEMs, "will assume additional responsibility as COO, Global Sales and Customer Operations, focusing on sales strategy and managing key global sales functions to support growth."
Rick Froehlich has been recruited from Oracle, where he was a Group VP and "led the Oracle Communications HW OEM business and helped integrate the Sun and Oracle groups while creating demand for new Oracle engineered systems," to be EMC's SVP for global OEM and High Performance Computing. His LinkedIn entry says he "recently assumed leadership of the EMC OEM and HPC business and is working to drive key OEM services, customisation and support for EMC's global OEM customers across many industry verticals."
Before Oracle he was at Dell where he "grew the Global OEM business from $250M to over $1.6B in revenue over 6 years … [before that] launching and running the Dell/EMC partnership for 3 years."
EMC head honcho Joe Tucci said: "I'm thrilled to have [Bill Teuber's] commitment to help continue to lead EMC with a focus on expanding our presence in emerging markets, deepening our relationships with key customers and mentoring the growing number of talented EMC executives. Bill Scannell is a world-class sales leader and an outstanding executive with a superb track record of execution, developing our sales team and providing the best customer experience in the industry."
IS there a hint here, just a hint maybe, that Scannell might be a future EMC CEO after Joe T moves aside at the end of 2013? ®
Sponsored: Learn how to transform your data into a strategic asset for your business by using the cloud to accelerate innovation with NetApp