Top EMC execs play multi-cushion musical chairs
But who gets Gelsinger's old job?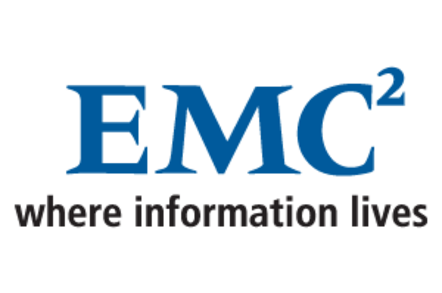 It's happened: three of EMC's top execs are playing musical chairs – but no one takes a chair away.
Paul Maritz, VMware CEO, leaves that job and becomes EMC's chief strategist, a new EMC role starting on September 1, reporting to EMC Chairman and CEO Joe Tucci, and staying a member of VMware's board.
Maritz's particular focus is technology strategy with regard to big data and cloud-oriented applications. He gets to be responsible for EMC's chief technology officer's office, mergers and acquisitions, strategic investments and emerging technologies – a meaty role. Tucci described Maritz as having "one of the brightest minds in the IT industry."
Pat Gelsinger, president and chief operating officer (COO) of Information Infrastructure Products (IIP), EMC's mainstream storage hardware business, gets to run VMware as CEO and join the VMware board. Tucci said Gelsinger's "unique experience in understanding how software can add value to standard hardware building blocks, as well as his deep understanding of the x86 partner ecosystem and his track record running large scale organisations make him the natural choice to further enhance VMware's competitive positioning and lead VMware through its next phase of growth."
David Goulden, EMC's chief financial officer, doesn't exactly get Gelsinger's old job as had been both rumoured and expected. Instead, he becomes becomes EMC's president and chief operating officer, reporting to Tucci. Surprisingly, Goulden remains CFO, which surely makes him either a part-tine COO or a part-time CFO, which seems a bit of a bodge. We'd guess he won't have that much day-to-day involvement with Gelsinger's old IIP engineering people.
"With these changes," Tucci said, "David will assume responsibility for EMC's Information Infrastructure business, Pat will now lead Cloud Infrastructure at VMware, and Paul will look across our technology strategy with a particular focus on Big Data and the next generation of cloud-oriented applications that will be built on top of these foundations."
But wait. There's more.
Howard Elias, president and COO of Information Infrastructure Services, gets extra responsibilities, as well. "EMC's Solutions Group and EMC's corporate shared services including manufacturing operations, Corporate IT, [and] Centres of Excellence (COEs)," according to EMC's announcement of the changes.
Jeremy "Tape Ball" Burton, EMC's chief marketing officer, has his position increased, becoming EVP for product operations and marketing. This means he has responsibility for "EMC's cross business unit product operations, corporate go-to-market functions, OEM and volume channel initiatives," the company said. That's a big pat on the back.
Joe Tucci said of himself, "The business we have built is at the intersection of three of the most transformative secular trends in the history of IT – Cloud, Big Data and Trust, and I've never been more excited about the opportunity ahead for EMC. I remain fully committed and energised to lead this great company as Chairman and CEO through at least 2013."
"At least 2013"? Hmm ... he could stay running the EMC show into 2014 and beyond. And what's this about "Trust"? We know about Cloud and Big Data, and understood the third big secular trend was virtualisation; only it isn't, it's Trust. Explain please, EMC.
There's no spin-out of any cloud infrastructure business from VMware and EMC being announced, by the way. This had also been rumoured.
So there we are: everyone wins and no-one loses. Gelsinger gets his own company to run, at last gaining a CEO nameplate on his office door. Maritz, that wily strategist, gets to do what he wants to do without the day-to-day CEO responsibilities of running VMware. He stays on VMware's board and so continuity is assured – young Pat will have a mentor, should he want one.
Elias and Burton have been seen to be doing good jobs and get extra work handed to them as rewards, broadening their experience.
David Goulden gets a bright shiny new nameplate – president and COO of all of EMC – but he doesn't give up his CFO responsibilities. That's flat-out weird as seen from El Reg's perspective, and suggests Tucci didn't want to take Goulden out of his numbers-based comfort zone, or else didn't want Gelsinger's old IIP engineering hotshots to have heart attacks as a result of a financial spreadsheet guy running their show. He can't devote all his energies to either job, or else one of them is a sham, an honorific.
Also, who is running Gelsinger's old IIP if Goulden isn't holding the reins? That's an unanswered question – for the time being.
To reassure Wall Street and dampen down share-price fluctuations resulting from the rumours of top-level exec moves, EMC also announced preliminary second quarter 2012 results. Revenues are said to be $5.31bn, $210m more than the preceding quarter and 10 per cent higher – $460m more – than the year-ago quarter. EMC still expects 2012's full-year revenues to be $22bn. ®
Sponsored: Minds Mastering Machines - Call for papers now open