CumuLogic puffs up Java platform cloud 1.0
Memory pricing is the wave of the future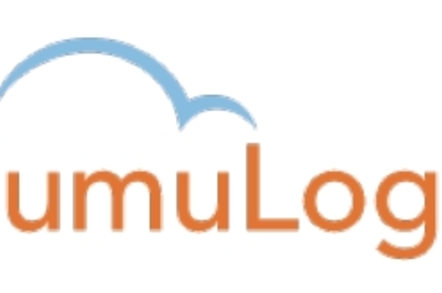 CumuLogic, a platform cloud provider founded by some ex-Sunners with Java and cloud expertise, is delivering its first platform cloud layer for public and private infrastructure clouds.
Interestingly, it's using a RAM-based utility pricing metric to charge customers for using its wares, a pricing method you should expect to see more of in an increasingly virtualized world.
CumuLogic is staffed by a gaggle of techies with rich pedigrees, and was founded in January 2011 by Rajesh Ramchandani and Laura Ventura, both hailing from the former Sun Microsystems, now part of Oracle.
Ramchandani was at Sun for 15 years in various roles, working on Java tools and Sun's middleware stack and eventually moving into the Sun Cloud business unit.
Ventura held a number of marketing and management roles at Sun, including running its Sun Startup Essentials program, which tried to keep the dot-com boom alive after the bust by chasing startups with juicy deals on iron and software, and also was in charge of marketing to the Web 2.0 crowd. Ramchandani is VP of products and Ventura is VP of marketing.
Sandeep Patni, also a cofounder and now VP of systems, was previously application architecture lead for the risk technology group at Goldman Sachs. Java creator James Gosling, former Sun CIO Bill Vass, and former Disney Interactive CTO Bud Albers are advisors to CumuLogic.

The company also employs a bunch of techies who hail from Sun, BMC Software, and BladeLogic. At the top of the employees stack sits CEO Mike Soby, hired in February. Soby was a cofounder and CEO of a cloud consulting company called 4Base, which was founded in 2006 and acquired by CA Technologies in August 2010 for an undisclosed amount.
CumuLogic came out of stealth last August with a basic platform cloud runtime environment for Java applications, and offered fairly limited support.
It could only run on x86-based servers and only on Amazon's EC2 compute cloud running CentOS operating system instances and the Apache 2.X and Nginx 0.9 Web servers. Red Hat's JBoss 4.X, 5.X, and 6.X and IBM's WebSphere 7 application servers are also supported as options, and Oracle MySQL and IBM DB2 databases are abstracted and converted into database services by the CumuLogic platform. Java, PHP, and Ruby applications were supported during the beta.
Soby tells El Reg that it had nearly 1,000 downloads of the CumuLogic platform cloud during its beta program, and that hundreds of companies fired it up and helped shape the code that has now become CumuLogic 1.0.
For the production release, only Java applications are supported, and Tomcat, Jetty, and Glassfish application servers have been added to the mix. MySQL is still enabled, but DB2 has been deprecated for the moment while 10gen's MongoDB NoSQL-style data store and Oracle's 10g and 11g relational databases have been added to the mix.
The production-grade CumuLogic 1.0 platform cloud layer can be run on Amazon's EC2 cloud, just like the beta code, and also can run on Cloud Services, the beta of HP's public cloud, and Contegix, a service provider that is delivering server slices based on Red Hat's KVM, Citrix Systems' XenServer, and VMware's ESXi hypervisors.
EC2, of course, runs atop a customized Xen hypervisor created and maintained by Amazon, and HP Cloud Services is based on the OpenStack cloud controller running Red Hat Enterprise Linux and Fedora, their CentOS clones, and Canonical's Ubuntu Linuxes atop the KVM hypervisor.
On the private cloud front, you can run CumuLogic 1.0 on top of private infrastructure clouds based on OpenStack or the Eucalyptus cloud controller from Eucalyptus Systems, CloudStack from Citrix Systems, or the vCloud Director/vSphere mashup from VMware.
The production release also includes application-level metering as well as infrastructure-level metering to make it easier on IT departments to do showback to their end users or – if they really have courage – do chargeback and send them a bill for resources consumed.
Other software and infrastructure cloud support is on the way, says Soby, with future releases of the CumuLogic platform cloud. The company is expected to do a 1.1 release sometime around September, and at that time production-grade support for running PHP and Ruby applications will be added, among other things.
Soby tells El Reg that CumuLogic's coders are working on integrating CouchBase, NuoDB, and Cassandra data stores, and have just added the New Relic web application performance tool, as well. Soby says that support for Windows and .NET applications on top of the platform will come later this year, and that further out it will be working on adding hooks into third party development and testing tools.
The one thing that CumuLogic won't be doing is running its own platform cloud. "We are a software company and we do not want to be in the service provider business," says Soby. "I am a big, big believer in the channel, and we will be pushing this through the channel and empowering service providers, systems integrators, and consultancies."
CumuLogic is using a two-pronged approach to pricing for its platform cloud wares. For service providers, the idea is to have a nominal setup fee for the software and then do a revenue-sharing agreement based on the service provider's business model. This will build a recurring revenue stream.
For enterprises that want to use CumuLogic for internal private clouds, pricing will be based on a mix of node and memory pricing. While the prices have not been fully hammered out, the per-node price is expected to be around $1,500 per year for a subscription that includes support, capped at 64GB of main memory.
This means that if you have 128GB of memory on the machine, you need to buy two CumuLogic licenses, and if you have 256GB, you have to buy four, and so on. This is similar to the memory-based pricing that VMware instituted for its vSphere Enterprise Plus distribution last summer. ®
Sponsored: Learn how to transform your data into a strategic asset for your business by using the cloud to accelerate innovation with NetApp