Are things looking up in biz? Rosier prospects for Computacenter
In the English Channel and across the English Channel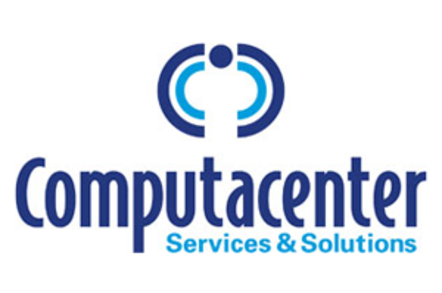 Computacenter's UK ops have begun to shine again, driven by IT services wins, following something of a stagger in the opening three months of the year.
In a trading update, CC said group sales were up eight per cent in constant currency for H1, the six months ended 30 June, with services and products revenues up 15 per cent and four per cent respectively.
For the second quarter, group services climbed 16 per cent and hardware/software turnover dipped one per cent.
"While we have been pleased with the growth in our services revenues, the increase in new business has come with significant start-up costs that will adversely impact profit in 2012," the firm reiterated in a nod to its German biz.
The UK outfit seems to be emerging from a more challenging period in 2011 and Q1, when a banking freeze on capital expenditure was blamed for tanking product sales that offset growth in services.
For H1, UK sales were up five per cent fuelled by a 14 per cent spike in services with products edging up one per cent. For Q2, services leaped 18 per cent and product bounced eight per cent.
London-based CC noted margins in the UK supply chain arm (for that read product unit) were slightly weaker due to a "particularly profitable one-off contract in 2011 and a change in sales mix" including a higher proportion of PCs rather than servers.
At CC's German biz, which emerged as the fastest growing and largest country operation within the group last year, services revenues rose 13 per cent but product sales declined ten per cent.
The company noted it had seen "significant slowdown" in hardware and software sales as the year progressed and again mentioned substantial "start-up challenges" in services that will dent profits this year.
Last month, CC warned it will spend £7m more than expected on staffing costs as it recruits to fill out its Euro call centre, and at the same time it told investors that depreciation of the Euro versus Sterling will cost it £3m.
Away from the English Channel on the other side of the English Channel, CC France grew services 17 per cent and product sales by eight per cent, despite integrating the acquisition of Top Info including the relocation and consolidation of offices/warehouse facilities.
"While the Services margin on our new business has been slightly below where we would like going forward, it has not replicated the challenges we have had in Germany," CC added.
Net cash before customer specific financing fell to £96.6m from £104.3m a year ago. In the year CC splashed the cash on buying Damax, French warehousing, the Euro service desk and property for RDC, the recycling unit.
Traditionally, biz analysts look to things such as sales of vans to estimate the health of businesses in between releases of official figures. Perhaps sales of computing and IT services might act as a similar barometer - at any rate if Computacenter's relatively happy times continue, and the company is not alone. ®
Sponsored: Minds Mastering Machines - Call for papers now open