The drive to zero: How to retain margin the race to the bottom
Resellers need to think on their feet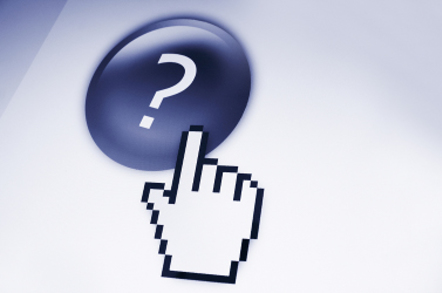 Margins are important to the channel. Many resellers live or die by them – but there is of course much more to running a successful channel business than this simple metric alone. Unfortunately, many in the information security space have been sucked into a downwards spiral which threatens to ruin those channel partners who try to offer the cheapest deals at the expense of their margins. There is a way out, but it requires a change of attitude from vendors and resellers alike.
First the reality. It's an incredibly competitive market and at the low end products are becoming prohibitively commoditised. Products which have been around for 10 years or more are now increasingly low margin items for the channel partner. Unfortunately there are still too many resellers prepared to meet insatiable customer demand for the cheapest products on offer. This is not true of all areas of the market – newer technologies such as those designed to root out Advanced Persistent Threats, for example, are offered by relatively few vendors and can be sold at relatively high margins – but even these will lose their unique selling point over time.
This is a tricky situation to be in if you are a channel partner who is rightly looking to run a sustainable business by concentrating on profit and margins rather than turnover. If we allow ourselves to follow that commoditisation spiral to the bottom, all stakeholders come off worse. Margins continue to fall, affecting the reseller, the vendor struggles because it gets less airtime and customer loyalty ultimately drops off. Customers will also find to their dismay that reseller value-adds like support quietly disappear for low-end products.
So how do we break out of this cycle? Traditionally deal registration has helped resellers avoid competing on price with their rivals and while keeping margins at a healthy rate. However, if there are two or more vendors competing for the same customer, the same old price pressures will come to the fore again. A more considered approach would be to think about value rather than obsess over price. There will always be resellers happy to take the small margins and there will always be customers who want the lowest prices, but there are also those who see the benefit of value-added services.
Managed services, support, and professional services such as installing and integrating new products and performing systems health checks are all ways to provide extra value to the customer. They make up a more holistic approach to security in contrast to an approach, which differentiates solely on price.
Another approach is bundling; offering solutions to information security, or business problems rather than selling point products with little strategic value. It requires talking about solutions, not products, and plays increasingly well with customers who are thinking in more holistic ways themselves about how technology can solve business problems.
This won't necessarily be a smooth transition and may require a change of mindset from both channel partner and vendor. Resellers will need to be more innovative, move away from strictly traditional approaches and, in effect, think more like a customer, while vendors will need to be happy about being bundled into solutions with their competitors. In the end, though, those who make the effort to think more about value-add and alternative sales strategies will be in a stronger position to resist that pull towards the bottom – which is, of course, doing no one any favours. ®
Sponsored: Minds Mastering Machines - Call for papers now open