Mountains of unsold tech? Ha ha, we're not falling for THAT again!
Sales freeze lets Lenovo close in on HP's top spot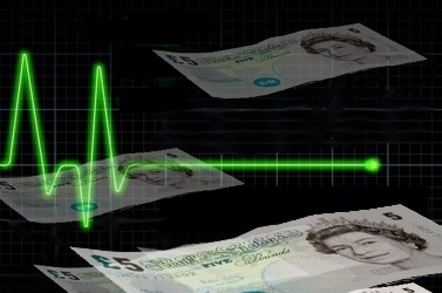 Global PC sales stagnated in Q2 as distributors and retailers - cautious of rising inventory levels - bought conservatively.
Bean counters Gartner estimated that 87.4 million boxes were flogged into the channel and IDC settled on 86.7 million units - both sets of preliminary figures represent a market decline of 0.1 per cent.
Any wholesaler or retail outlet suffering from short-term memory loss will have forgotten the costly debacle in 2011 when sales suddenly fell off a cliff.
IDC, which had projected growth of 2.1 per cent, said the shortfall was partly due to the "disappointing sell-out" of disties in the opening three months of this year.
"This limited demand from channels that are wary of building inventory ahead of new product launches this fall," said IDC.
Weak retail demand and relatively low volumes of Ultrabooks (Intel's svelte laptops) were also factors that limited growth, it added.
Gartner claimed that household discretionary funding was still being diverted to other devices such as smartphones and tablets, and it said the thin and light hardware segment was still in an "early adopter stage".
Regionally the US PC market declined 5.7 per cent - but after a disastrous 2011, EMEA sales-in grew 1.9 per cent. Western Europe remained on its knees and Asia Pacific climbed 2 per cent.
Interestingly the Asian PC makers snaffled share from market leader HP and fourth-placed Dell, whose sales declined 12.1 per cent and 11.5 per cent respectively, said Gartner.
Dell's decision to pursue more profitable solution sales in the corporate enterprise space hit volumes, Gartner said.
High-flying Lenovo grew sales 14.9 per cent, albeit slower than the last ten quarters to take a 14.7 per cent share, edging closer to HP's 14.9 per cent slice of the market and its goal of taking the top spot.
Gartner said Lenovo posted strong growth in EMEA but noted "there is growing concern of the inventory build toward the second half of 2012".
It is worth adding that Lenovo's EMEA boss Gianfranco Lanci used to be Acer's CEO and carried the can for last year's inventory debacle at his former employer, which was forced to write down ageing kit discovered in a warehouse in Spain.
For its part Acer, which has finally dealt with its stocking woes, was back on the road to growth for the first time in a number of quarters, with shipments rising 3.6 per cent.
ASUS shipments went up 38 per cent as it outpaced market growth in EMEA and the US markets. ®
Sponsored: Minds Mastering Machines - Call for papers now open