Android games console scheme nets $2.5m
Free to play, sort of
Ouya, the tablet-spec games console being pitched at Android hackers, has netted pledges of almost $2.5m in its first round of funding, organised through Kickstarter.
That's more than double what the company was seeking.
The machine is planned to be built around an Nvidia Tegra 3 processor, coupled with 1GB of Ram and 8GB of Flash storage. It'll have 2.4GHz 802.11n for downloading games, all of which, the developer claims, will be free to play.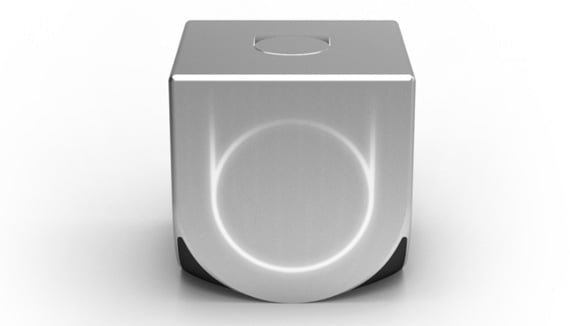 It runs Android, so essentially what we're talking about here is a tablet minus the screen but plus a stylish box and an HDMI port for hooking it up to a TV. It'll come with the customary console-style controller too.
The company's notion is that developers will leap upon the $99 Ouya with enthusiasm and create games for Ouya owners for nothing.
Well actually they won't. Ouya's creators may talk about free-to-play gaming, but a closer inspection of their prospectus reveals they really mean that "all the games on it will be free, at least to try".
So, plenty of demoware and ad-supported content for the freetards, and the usual tablet-priced games for everyone else. Nothing new then - it's just what Google is doing with Google Play. Literally, since that's surely where all the games and demos will come from.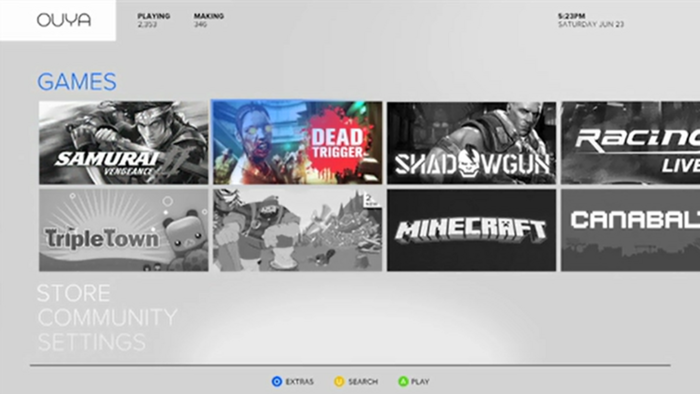 Still, it's a nice idea to take the Android tablet gaming biz and make it accessible through a TV rather than a 10in screen. Not everyone wants to play games on the move, and there are some good mobile offerings out there.
A fair few folk hope Apple will do something of the sort, and make the Apple TV able to download games. It'll need a decent controller mind.
Meanwhile, Ouya's Kickstarter campaign continues for another 28 days. All it needs do then is collect the cash and start punching out tablets consoles. ®
Sponsored: Minds Mastering Machines - Call for papers now open