EMC unveils new Networker tool, thrusts it into clouds
Faster and more scalable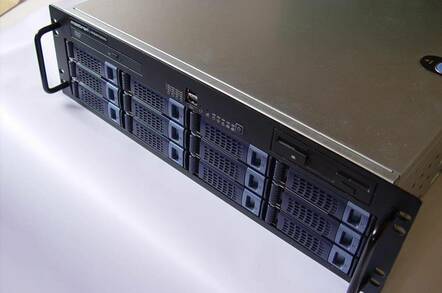 EMC has caught on to the cloud computing trend across most of its product lines, and now it has cloudified its Networker backup product, adding multi-tenancy, three times more scalability, and better performance.
With Networker 8.0, EMC's Networker customer base – which stands at just 23,000 worldwide, so it's not that large a number – can embrace cloud computing IT and get faster backups and more backup job scalability than before. This major revamp includes:
a new design that reduces the server processing load and is 3X more scalable;
a client Direct feature so NetWorker clients can backup directly to disk, bypassing the media server, improving performance by up to 50 per cent;
Data Domain Boost integration with the NetWorker client that lowers network traffic, boosts overall Data Domain performance, adds integrated management with clone-controlled replication, and has automated configuration, monitoring and reporting;
a consolidated agent for Microsoft shops bringing support for SQL Server 2012 and Granular Level Recovery for Exchange, SharePoint and Hyper-V;
new configuration wizards; and
multi-tenancy management – bringing logical zoning of data, devices and users in shared backup environments(like cloud computing).
EMC originally added Data Domain Boost to Networker in October, 2010. This extension to the client has been a while coming.
EMC Backup Recovery Systems division marketing veep Shane Jackson said: "With the introduction of NetWorker 8.0, EMC has clearly reinforced its vision that deep integration between backup software and backup appliances represents the future of backup and recovery for our customers." Better together as Dell might say.
Are we going to see a coming together of media servers and Data Domain dedupe arrays to provide a media serving, deduping, backup data storing appliance? Do we need a separate media server box at all with Networker clients having Boost integration?
EMC Global Services can provide infrastructure assessments that provide recommendations for optimising and stabilising the current backup infrastructure, as well as Health Check services that help improve backup infrastructure capacity, performance, and throughput.
No word yet on availability – though we think it should be pretty immediate – or price. ®
Sponsored: Minds Mastering Machines - Call for papers now open