Cypress waggles ANOTHER unwanted take-over bid at Ramtron
I know we're fabless but which part of no don't you understand?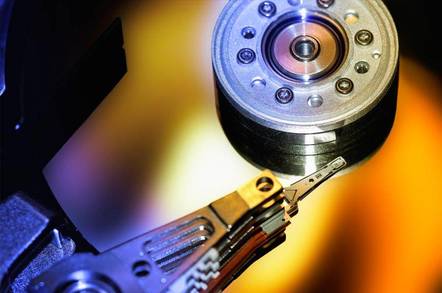 Non-volatile RAM chipper Ramtron has received a second unwanted take-over bid from serial acquiring chip vendor Cyprus Semiconductor.
Ramtron is a fabless semi-conductor company making Ferroelectric RAM, dynamic memory that is non-volatile. It is based in Colorado Springs, is capitalised at $106.3m and its shares trade at $3.02. These have risen from $1.75 at the start of June because of two takeover offers from Cypress Semiconductor. Recent financial history reveals revenues of $70.2m in fy 2010 with a profit of $1.6m but a loss of $1.8m on revenues of $66.4m in fy 2011. It is recovering, however, and the most recent quarter, its first fiscal 2012 quarter, had revenues of $15m and a profit of $445,000.
Cypress, headquartered in San Jose, is a serial acquirer and has a portfolio of semi-autonomous subs which make chips in the CMOS SRAM, EEPROM, PAL and TTL areas. Its market capitalisation is $2.1bn, making it a big beast in the semiconductor jungle compared to little Ramtron. It wants Ramtron and its F-RAM technology and made an unsolicited bid at $2.48/share ($87.9m) in cash on June 12, pouncing as Ramtron was recovering from its fiscal 2010 troubles. This bid was rejected, with Ramtron stating the bid "does not reflect the intrinsic value of the Company and is not in the best interest of Ramtron stockholders".
However, Ramtron's board announced at that point it had "authorized the exploration of strategic alternatives in the best interests of its stockholders. The Board intends to consider the full range of available options including, but not limited to, the potential sale of the Company or continuing with the Company's current growth plans. Cypress has been invited to participate in this process."
Cypress decided not to play that way and just brutally rebid at $2.68/share ($95m). The Ramtron board said no again. It "unanimously concluded that the tender offer is inadequate, does not reflect the intrinsic value of the Company, and is not in the best interest of Ramtron and its stockholders."
Guess it wants more money because Cypress's bid doesn't reflect the view that Ramtron is "positioned to fully exploit the vast untapped opportunities for F-RAM-based low energy, wireless, and high data integrity solutions in the semiconductor market."
Of course it helps that Ramtron's shares are trading at $3.02, $0.34 more than Cypress' offer. Investors expect Cypress will have to bid more, perhaps going to $110m or $120m or even higher. Meanwhile Ramtron is talking to other potential bidders and investors and has given some of them confidential information and offered due diligence help. The board's motto is anyone but Cypress it seems. ®
Sponsored: Learn how to transform your data into a strategic asset for your business by using the cloud to accelerate innovation with NetApp