Lowery: The blue-collar musician at the eye of the copyright storm
The first generation to love the Man and hate grungy artists
What Is To Be Done
To me there's been an amazing lack of innovation on the music business side, in terms of partnerships they could do. I can understand them being cautious but I think critics acceeding on enforcement would call their bluff.
I would actually disagree on one small point. I do agree with you, the industry needs osme innovation and the industry was stupid in allowing themselves to become totally dependent on iTunes, and now, essentially, Spotify. The movie business to me looks like they set up a bunch of competing movie and television services. They set up Hulu to go against Netflix and the cable TV providers have their own services. It's in a stronger position. The music business didn't really do that.
But do you know about Snocap?
We covered it here, but isn't it an amazing story?
It was Shawn Fanning from Napster. What they did, and got all the major labels to sign off on it, was essentially legalise all the P2P file sharing. It was actually the tech industry that did not take the music industry up on it.
That's really conveniently buried by the tech lobby. Shawn Fanning got the music industry to essentially clear all the stuff for P2P. They were going to be the rights processing part of it, and bless the Kazaas and Limewires.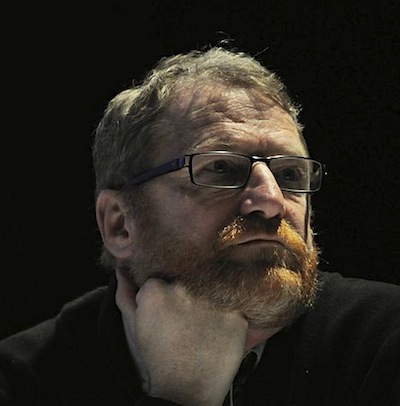 David Lowery
pic: Joe Mabel
So what should should happen? What legislation or initiatives would you like to see?


Well, ultimately there has to be a stick. We have to start relatively easily with the ad support. I know not all the networks rely on advertising but many do. Legislation that allowed us musicians to penalise the advertisers, that's doable. Payment processors is another place to start.
If it was me I would approach it really incrementally: one little thing followed by another little thing and see what works. Eventually you have to deal with Bittorrent on the ISP level but I would start with the advertising.
The digital rights groups have made themselves irrelevant by saying no to everything.
Ultimately the ISPs are liable. The way they have interpreted the DMCA leaves them with a huge liability. It's not as hard to get them to go along with a plan as people think. I have requested take-down notices through ISPs: Not individual downloaders but people who are seeding. Almost invariably the ISPs will tell you they don't have to do anything because the repeat infringer is somebody who has not been convicted of copyright of infringement in a court of law. So they say they don't have to forward the notice of infringement. These are from six of the bigger ISPs in the United States, and the seeders have contributed tens of thousands of downloads of one of my songs. That is their legal response.
Now, I don't believe the DMCA was ever, ever written to say that (laughs). I think the ISPs are just piling up the liabilities. The more their shareholders figure this out, the more they're going to get worried about it.
The argument is always: do you after go after the sources - the Megauploads, or make the intermediaries liable, or go after the end user?
There's a place ethically for all of them to get some scorn (laughs). They should all be pressured equally.
I don't think this battle is one in the tech blogosphere. And maybe pressing the music business by making it easier to license.
I have kids in my classes at the University of Georgia who want to start some music platform by there's no central marketplace or registry that allows them to do it. That would allow a new service that doesn't need tens of millions to start. ®
Sponsored: Minds Mastering Machines - Call for papers now open