Panasonic Eluga DL1 waterproof Android
Dunked in beer and still talking
Review Over the course of the last decade Panasonic all but vanished from the European consumer mobile phone market but it's back with a bang with the Eluga - an acronym of 'elegant user-oriented gateway'. Or at least back with a loud thump - the bang is really the Eluga Power, a 5in 720p Qualcomm Krait-powered beast due later this year.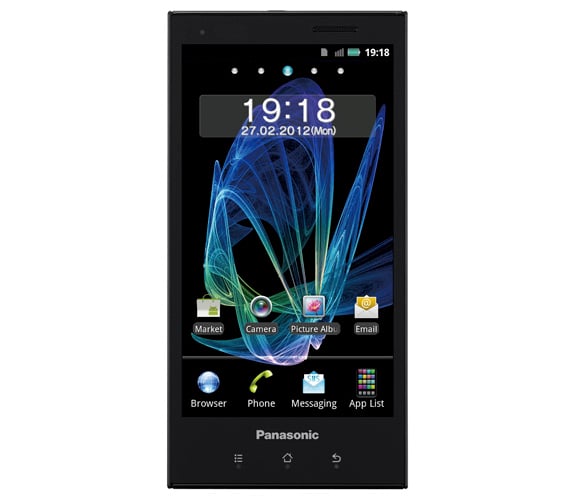 The life aquatic: Panasonic's Eluga DL1 waterproof Android smartphone
What separates the Eluga from the herd is its weight - only 103g, its slender profile - only 7.8mm and the fact its dust and waterproof to IP57 certification which means it will survive in the drink to a depth of 1m for up to 30 minutes.
To test the Eluga's waterproof credentials the Editor suggested I first dump it in a pint of beer and then make a call while in the shower. It passed the first test with flying colours and more importantly had no adverse effect on the taste of my pint.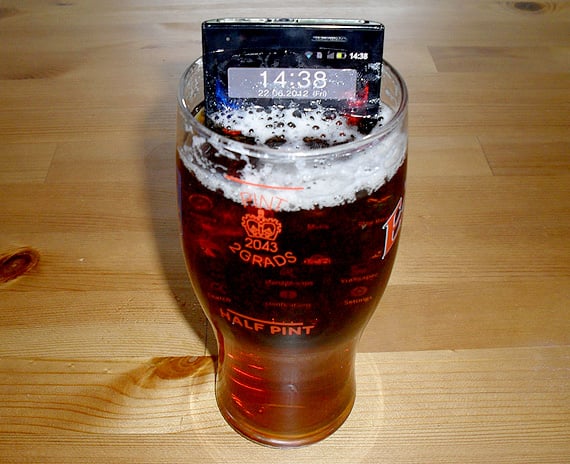 It's just the beer talking...
But using it in the shower highlighted a problem - water flowing across the screen causes the panel to go berserk. Fully submerged the touch screen doesn't work at all. Those differentiating attributes have come at a cost though and it's not the watertight MicroUSB and micro SIM socket covers at the top of the handset which I found easy enough to open and close.
The first problem is that the slim profile and severe side bevel put the power and volume buttons at such an extreme angle that they are very hard to operate if you hold the phone in your right hand.

Thin but controls are oddly placed
There's also no memory card expansion - I'm guessing because that would add another slot for potential water ingress - so you are stuck with the built-in 8GB. After system requirements that means you end up with 4.3GB for files and 1.4GB for apps and the former is unlikely to be enough for many users.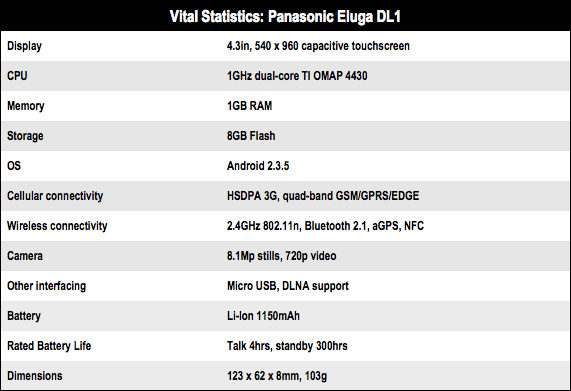 COMMENTS
Why is battery life not a desirable feature anymore?
I rather like having a phone that can be used for literally more than one day without needing a full recharge. Surely I'm not alone in this? Cos it seems like there are precious few manufacturers pandering to my unreasonable market segment.
Re: Why is battery life not a desirable feature anymore?
In a word, Apple. Like a lot of things they do with their flashy advertising they push how thin something is like that's a feature. Sadly this leads to other manufacturers following suit and they all get stuck on this endless fashion of producing thin phones where you can do so much but doing so will kill your battery in less than a day. I know for a fact that at least HTC view this as a market trend so it's safe to assume others do too. Software optimisations can only take you so far and with higher resolution screens, multi-core CPUs and other tech. inside batteries just haven't improved as much as the rest in order to keep up.
I own an HTC One X and the battery at 1800mAh is an improvement over my Desire HD's pathetic 1230mAh but it's software tweaks (some annoying ones) that apparently help battery more than increasing the size. I'd prefer to see a combination of battery and performance tweaks because if you just keep increasing the battery you'll end up where we do with Windows requirements - they just go up and up for the same performance as last year.
One of the power saving tweaks that bothers me most is also not something you can change using the default Sense skin. When it goes past midnight all data connections are disabled until around 8am. In fairness when I wake the phone up and unlock it the data connection is usually enabled before I can launch any apps but it also means any notifications are missed. I happen to be awake a lot past midnight and I could see it being a problem for others. Some manufacturers seem to be realising that people who own a smartphone would like to be able to use it and the RAZR MAXX was the first but hopefully not the last. After all, what's the point in owning a phone that can do so much if you have to disable everything to make it last a day?
Re: What about the toilet?
You are either going to drop it down before you sit, or after you do, therefore the first retrieval would be water based.
The second would depend on the consistency, sitting on top of a log, no problem. Watching it submerge after a curry, that would take bravery.
Re: Just popping out to perform some field tests for the review.
Late breakfast.
Re: Why is battery life not a desirable feature anymore?
It's not about being a "fanboi" I think the original poster was trying to get accross the fact that FOR HIM the iPhone battery is more than adequate.
You do make your buying decisions based on whats right for YOUR needs don't you? I mean you wouldnt just buy an Apple iPhone or a <make>Android just because it looks nice?
I like El Reg but the absolute hatred of one camp or another is beginning to get to me know, it used to be Winblo$e vs Linux now its all Crapple vs Fandroids and it's getting a bit old
Come on people, the phone you get is the one YOU decided on, doesnt mean it's any better or worse than any other per se, just that one make / model might not meet YOUR requirements.
Personally, took my iPhone 4 on a 2 day safari round the Sahara, used my camera, 3G and email (Very) occasionally and didnt need to charge it once, now if that makes me Steve Jobs Jr then so be it.
Wouldnt it be nice if we could all just get along :-)