My dad found the Higgs boson! Reminiscences of a CERN kid
Hold it buddy - US atom bureau pass, but born in Iran?
University challenge
Every Christmas, I was lucky enough to receive the latest computer. My dad consistently encouraged my basic programming skills but the ZX Spectrum and VIC 20 were consigned to the cupboard as puberty hit and any thoughts of following my dad's passion for bosons was replaced with a passion for boys. You know how it is ...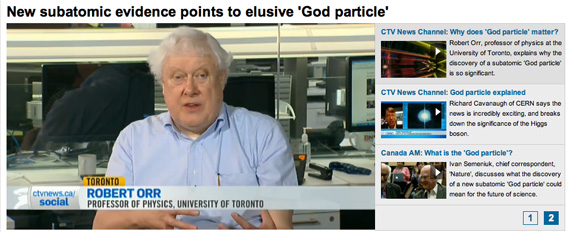 During the 1980s dad moved to Canada to take up his position at the University of Toronto. As NSERC Principal Investigator for the ATLAS collaboration he was also involved in the construction of an innovative particle detector at the Collider – apparatus which instrumental in the search for Supersymmetry (another great discovery which some physicists expect at the LHC in future) and the origin of electroweak symmetry breaking: the mechanism which generates the masses of particles.
Along with my sister I followed him to Toronto and he continued to allow us small glimpses into his world with access to the University network to play ASCII MultiUser Dungeons with his graduate students. On starting my film degree and watching too much Fellini I remember after a particularly deep LSD trip asking my dad to explain antimatter, at which point he pulled out a pad and started writing equations. I will always regret quickly losing concentration.
After moving back to the UK to complete my MA I would occasionally visit my dad at CERN when he was over for the ATLAS steering committees. I remember once – after an especially scrumptious pizza at the CERN local pizzeria in Ferny Voltaire – my dad driving to a field in the middle of the French countryside, past a small barrier. Walking through the wheat we came to a hatch and climbed down into the LHC tunnel – all Freon and beams. I remember thinking: It doesn't get much cooler than this.
Intimately involved with the latest developments regarding the Higgs boson particle experiments, my dad once claimed it was "the most elegant way humans can build a theory for describing reality."
Over the last couple of months I have regularly been hassling my dad regarding a summer holiday, and he has been consistently ignoring me. Now I know why. ®
Lucy Orr is a 3D animation tutor and a regular contributor on all things gaming for Register Hardware.
Sponsored: Minds Mastering Machines - Call for papers now open