The Archers INVADE Guernsey, rebrand it Borchester
Gov website falls to BBC soap opera incursion
Offshore tax haven Guernsey briefly rebranded itself as the metropolitan area of "Borchester" in a cock-up with the island state's website.
Anyone visiting gov.gg to find out about the isle's services were surprised to find municipal information about the fictional town that features in twee BBC radio soap opera The Archers.
The States of Guernsey's official homepage was, without warning, replaced at 3.30pm on Thursday with a Borchester-headed template page. The site was back to normal within an hour.
This is what the States of Guernsey should look like: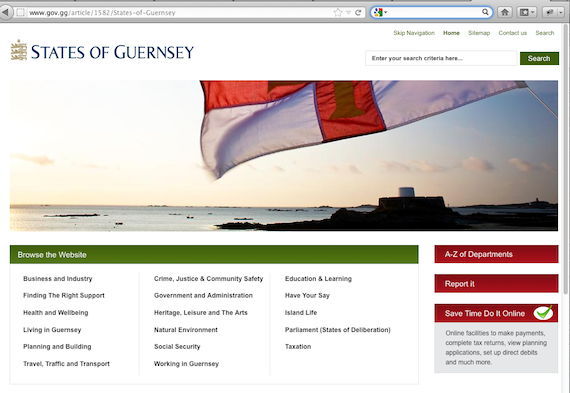 And what happened when Borchester took over yesterday afternoon: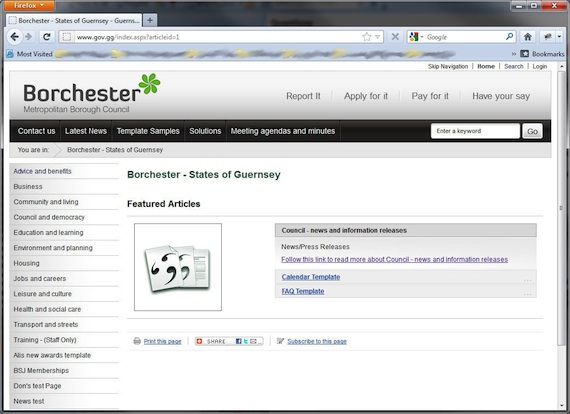 Borchester is a town to the north-east of the fictional village of Ambridge – both of which are located in the fictional county of Borsetshire, supposedly located in the English Midlands – in the long-running BBC radio drama, and characters often go there on shopping trips.
"We haven't been invaded by a fictional county," a spokesperson for Guernsey said. "We haven't had an invasion since 1940."
He elucidated: "The site was down for about an hour, and the training site kicked in and now it has kicked out again."
The official statement from the island gave more detail: "The downtime was due to a technical fault in the underlying software that caused the internal training website to be displayed. Suppliers have now rectified the fault and we continue to work with them to maintain the availability of the system." ®
Sponsored: Minds Mastering Machines - Call for papers now open