Microsoft runs price-hike Lite promo for Open Value licenses
Here, rub this cream in, it'll hurt less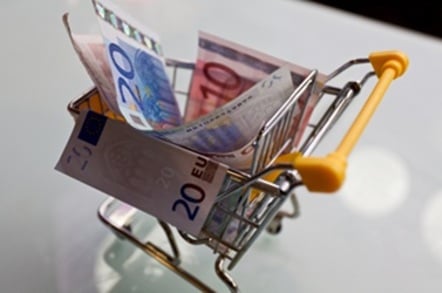 Microsoft distributor Westcoast is trying to "ease the pain" for customers facing a price hike on Open Value Volume (OVV) licenses by pushing out a three-month promo.
Starting 1 July, Redmond realigned prices across the EU to the single currency and as such UK firms will cough between 1.7 per cent and 25.9 per cent more for licenses depending on the programme they choose.
OVV was hit by the steepest price rise, increasing by 25.9 per cent.
Some customers signed an early commit amendment on various licensing types before this deadline entitling them to apply the previous pricing at the point they come to renew, but others decided not to act.
In a blog post, Westcoast told its resellers and their customers "if you are one of the unlucky ones to have missed the lower pricing, fear not (too much anyway) as Microsoft have a promo running to ease the transition to higher pricing realignment".
Enterprise products in OVV campaign from SQL Server and CALs, Project Systems Centre, VDI suites, Remote Desktop CALs to Windows Server Licenses.
The distributor admitted pricing for the corresponding SKUs are not as low as they were last month but "will go a way to ease the pain of the price increase" until the programme expires at the end of September.
Microsoft said the promo is specifically for its OVV customers:
"Final prices and currency will continue to be set by partners, were the agreement is sold by a partner to the end customer".
At the same time it has emerged that even charities were not immune to Microsoft licensing changes, after it overhauled the definition of charity firms to only those that receive more than 10 per cent of their income from donations.
It is believed that most will not be impacted by this change, and will still be able to buy through the discounted Open Academic programme but others all be classified as government organisations and will need to buy through PSA12. ®
Sponsored: Minds Mastering Machines - Call for papers now open