Dimming the lights on smart(arse) TV
When consumer devices go bzzzt
Telly Selly Time
Worse, despite my old TV's impeccable timing in keeling over in the week that Google was expected to announce its new generation of TV products, Google ruined the fun by doing nothing of the sort. Instead, it wasted everyone's time by showing off a $300 Pokéball.
I choose you. Not.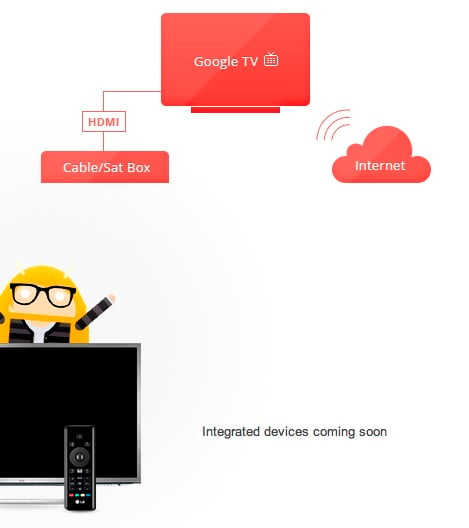 Well, maybe...
The original Google TV product – a service embedded into other manufacturers' TVs and set-top boxes – was a commercial failure, so the company seems to be holding back on doing it again just for the moment. It's probably waiting for Apple to come clean on those 'iTV' rumours.
Good luck with registering that as a brand name in the UK, by the way.
I suspect what I'd really like is a shamelessly gadgety product such as the Sony NSZ-GS7.
Of course, this could only work out in a scenario in which I lived as a childless, friendless, orphan bachelor. Back in the real world, I repeatedly have to talk family members through the process of locating the on/off button on the back of the Virgin Super Hub, so can you imagine what it would be like phoning home to explain how to stop accidentally pressing keys on the keyboard on the back of the remote control?
It would be like a scene from Airplane: "Pull up! Pull up! You're coming in too low!"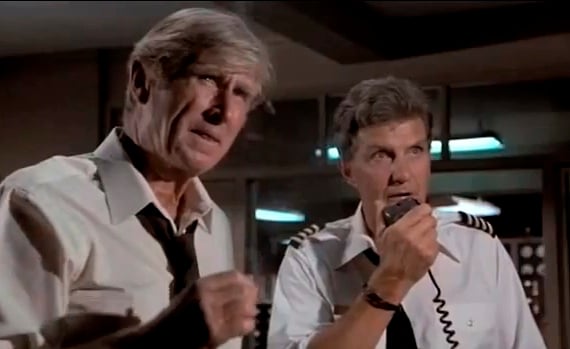 Now, have you ever flown a dual-band 802.11n router before?
Source: Paramount Home Entertainment
A trip to my local electronics emporium to see the things in action was inevitable. A shop assistant with a heavy Indian accent summed it up beautifully – "Your television is just like a big mobile phone" – which is just about the most off-putting yet perfectly accurate thing you can say about the current state of smart TV.
I bought a non-smart TV at sale price and will bide my time a little longer before Google, Apple, Sony and whoever (Samsung?) get their acts together to produce a product that isn't like a big mobile phone. In the meantime, I will continue delivering my weekly domestic training course on how to access the internet using the Playstation 3 – at least until the notorious YLOD provokes another call to the Dabbs support hotline. ®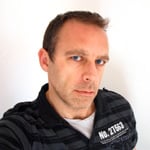 Alistair Dabbs is a freelance technology tart, juggling IT journalism, editorial training and digital publishing. His spouse often asks why he still isn't a dot-com billionaire. By the way, have you ever tried doing a Google search for 'Google TV' using the Chrome browser? All it does is search for the word 'TV'.
Sponsored: Minds Mastering Machines - Call for papers now open