Lego Batman 2: DC Super Heroes
Gotham bricky
Wayne County?
What really holds DC Super Heroes together in this rambling world is the narrative. Yay, for the Justice League busting out the moves to help Batman take on not only The Joker and his crew but Lex Luthor.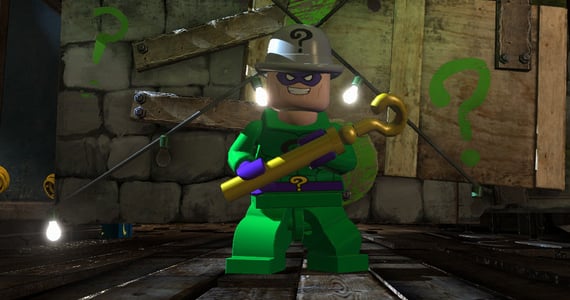 Questionable behaviour
This nefarious duo team up after The Joker crashes the Gotham Man of the Year awards demanding that he is a fitting recipient. This intrusion forces Bruce Wayne to don his cape, grab Robin and drag The Joker back to his rightful home in Arkham Asylum. But he's not there for long as Lex Luthor decides only The Joker and his mind altering gas can help with his misplaced Presidential bid, and busts him out.
It is refreshing that Lego Batman doesn't have to follow worn out plot lines – the likes of which we see in Lego Star Wars or Indy – and can build new narratives in the DC universe that basically contain everyone.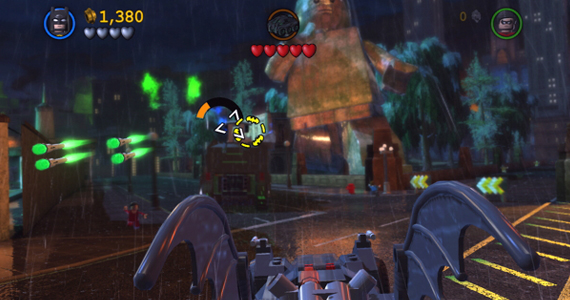 Attack the block
The new, open world Gotham gives the game a stunningly wide appeal, despite any navigational issues. Collecting studs or completing missions unlocks the ability to explore the world through different characters from the Justice League. Choosing Superman, who's all about the heat vision, means I get to immerse myself further in the DC Heroes universe.
The nuances of the plot give a nod to previous cape crusaders – going all the way back to the 1960s – and gives this game a sense of depth, context and history. Personally, I would have liked a Batman vs Superman fight to the death, like in The Dark Knight Returns. However, in DC Super Heroes they are resolutely working together, but be sure there is plenty of back biting and bitching.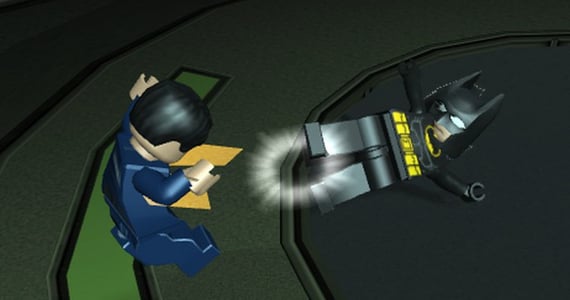 It's all kicking off
The ability to smash and rebuild a huge interactive world – especially in Batman's Power suit – lends itself to a hands-on type of game play that's fun and will appeal to any age range. The different suits for Batman and Robin with special abilities – such as a magnetic outfit for walking walls – are essential to solve all the puzzles and to collect every last stud – and I thought I looked pretty sexy as Robin in that acrobat gear.
Sponsored: Minds Mastering Machines - Call for papers now open