Seattle: we built this city, we built this city in Ram'n'Rom
Washington PC
Old circuit boards clutter up landfill across the world, but with creativity and a little time on your hands, you could turn discarded computer parts into miniature cities instead. Check out this Ram-packed replica of Seattle's skyline.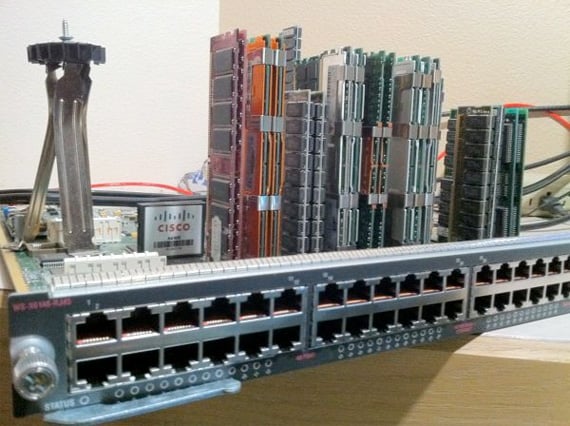 Network engineer Ali Difaez grabbed his glue gun and with a bunch of DDR 2 Dimms, RJ45 to RS232 serial converters, heat-sinks and such, created the Seattle circuit board replica, which is now up for sale on Craigslist.
Three bent computer case slot covers combined with a fan form the Space Needle tower. How innovative.
If you fancy owning Difaez's work of art, then it is still available for $99 (£64) or nearest offer. Failing that, why not create your own version of London's cityscape? Good luck with that one. ®
COMMENTS
Cool, but...
...about fifteen years ago when the city of Amsterdam was starting work on the suburb of Ijburg, they had a visitor centre with a model of the finished suburb where they used old semiconductors to represent the buildings.
OT: Ijburg was, in classic Dutch style, built on reclaimed land. (I sailed over it before they reclaimed it). It nowadays gives me the opportunity to shout as I drive past it "I remember when this was all just lakes!".
What will it look like after the earthquake.
And where is the traffic jam?
Re: Cool, but...
Supplementary information:
http://www.nieuwbouw.amsterdam.nl/nieuwsbrief/nieuwsbrief_winter/in_de_schijnwerpers has a picture of that model about half-way down. You can't make out the individual pieces, but you get the idea.