D-Link DHP-1565 802.11n router with integrated powerline
One box, three networking technologies
Channel surfing
There's also a tiny button to automate the establishment of AES encryption passkey for the powerline link. Push it, and the equivalent buttons on your other adaptors in a given time, and they'll agree on a passkey. Out of the box, there's no encryption on the powerline data.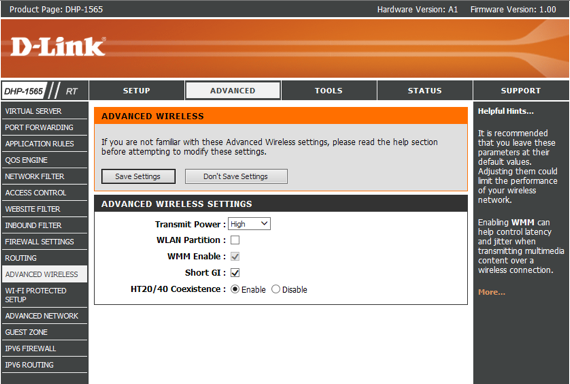 The console's set-up options are comprehensive
Or on the 802.11n Wi-Fi, but it's easy enough to set one up in the web-based management console. Indeed, you're given the chance to create one on the second step of the set-up wizard that runs when you first access the console.
The DHP-1565's powerline support may be as good as it gets, but the wireless connectivity is limited to the 2.4GHz band. You can't then establish a parallel or alternative 5GHz WLAN, but you can set up a limited-access guest network.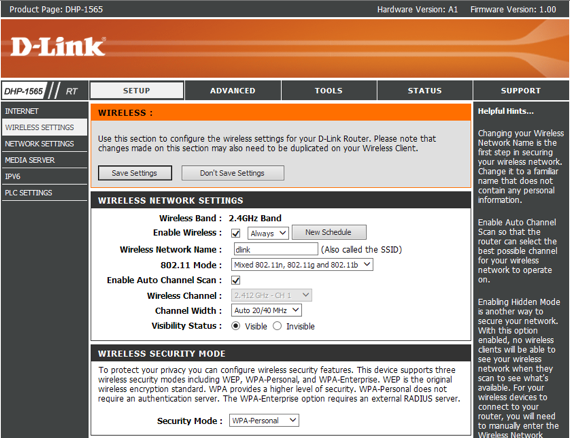 No 5GHz support here
One nice touch: you can establish a schedule for the WLAN uptime. Don't want crafty herberts tapping the office wireless LAN out of hours? Set up a timetable that disables Wi-Fi during the evenings and weekends.
If you're using the D-Link at home, it's as easy to just turn it off, though I can see some folk wanting the Wi-Fi off overnight but the powerline on, perhaps to ensure connected gadgets get firmware updates and suchlike.
For IPv6 buffs, the protocol is well supported, though most of us will have upgraded our wireless routers to 802.11ac long before IPv6 support becomes necessary.

Sponsored: Minds Mastering Machines - Call for papers now open